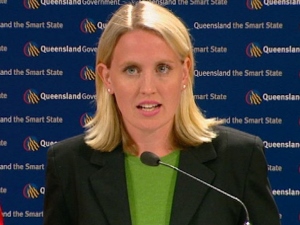 News In Brief
Exclusive: Minister for tourism talks investment, infrastructure and Commonwealth Games
Accomnews caught up with Australian Labour Party member Kate Jones to find out what the near future holds for the accommodation sector.
In February she won the title minister for tourism as well as minister for education, major events, small business and the Commonwealth Games. Previous tourism minister Jann Stuckey was slated for struggling to manage such a vast portfolio and the sector was eager to see it change hands, so minister Jones has a lot riding on her initial few moves.
How do you plan to differ from Ms Stuckey's approach to make sure the tourism portfolio receives the attention it deserves.
In my first week as minister for tourism, I met with tourism industry representatives and delivered a clear message: the Palaszczuk government is committed to growing tourism in Queensland and I want to work with the industry to do that. Since then, I have met with tourism operators and industry stakeholders regularly because I believe working collaboratively and in consultation with the sector is vital to promoting tourism growth and creating jobs.
Where do you see the tourism industry placing itself with the downturn in mining and manufacturing, regarding Queensland's economic recovery?
The Palaszczuk is committed to growing tourism in Queensland because we know that a strong tourism sector is vital to Queensland's economy. During the election we said that we would focus on developing emerging markets, particularly in Asia where there is great potential for growth.
How much is the ALP government prepared to invest in tourism?
During the election campaign, we committed to boosting Tourism and Events Queensland's budget by $40 million over four years after its funding was cut by the previous government. This is alongside $10 million for the Attracting Aviation Investment Fund. We have acted to end the uncertainty around funding by committing to four-year funding guarantees to support new and improved major events. We've also pledged over $100 million to protect the Great Barrier Reef, which is one of our leading tourist attractions.
Will the ALP government support hotel or tourism infrastructure investment, especially from overseas developers?
Recently I was in Cairns and when asked about the Aquis development I said that as tourism minister, I support projects that will drive tourism growth. Of course, we have to ensure that projects tick all the right boxes and stack up commercially, but tourism growth is a priority for the Palaszczuk government. That's why we committed to establishing a Tourism Cabinet Sub-Committee to bring together different areas of government to focus on tourism.
Where do you stand on the notion of a Brisbane Olympic Games bid? How would such a bid affect this industry?
Right now, my focus is on delivering the 2018 Commonwealth Games on the Gold Coast and ensuring that the Queensland tourism industry benefits from this exciting event which will have an economic impact of over $2 billion, involve over 6500 athletes and officials, and be broadcast to 1.5 billion people worldwide.
The Commonwealth Games will also fall into your time at minister for tourism. How are you preparing for the games and what can we expect to see?
These games bring tremendous opportunities to Queensland especially for tourism because this is a chance to showcase our state to the world. April 4 marks three years to go until the games and I have been working closely with the organising body and tourism stakeholders to ensure these games are the best the commonwealth has ever seen.