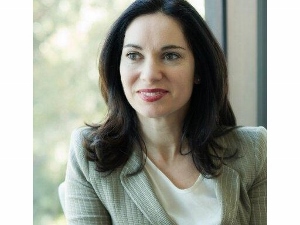 News In Brief
Getting untrained 'professionals' out of WA strata industry
Western Australia's two largest peak property groups along with the state's foremost legal society are calling on the state government to take action to rid the strata sector of a small unprofessional element that is in effective control of millions of dollars in cash and assets.
They say unless action is taken, potentially millions of dollars in strata contributions by West Australians are at risk together with a lack of professional management for the state's multi-billion dollar strata industry.
Strata title buildings in WA have a replacement value estimated to be in excess of $30billion.
The peak industry body for strata management in Western Australia, Strata Community Australia (WA) has called on the state government to play a part in ensuring that strata property managers are licensed.
These calls have been firmly backed by the Western Australian Law Society and the Real Estate Institute of Western Australia, which share the concern that untrained body corporate managers will continue to place members of the industry and public at unnecessary risk.
"The rapid growth in the number of strata schemes, and the increased complexity that will follow from the introduction of community titles schemes, adds to the Law Society's belief that licensing of strata managers should be compulsory," a society spokesperson said.
Currently in Western Australia there are no formal qualifications required to act as a strata manager, yet these managers are entrusted with strata companies' money and compliance within a complex legislation regime.
Commenting on a recent consultation paper released by Landgate on strata titles reform, SCA (WA) president, Rachel Cosentino, said introducing licensing of strata managers will grant the assurance of professionalism and qualifications that members and owners are looking for.
"The introduction of licensing will provide consumer confidence and avenues for redress where strata managers breach minimum requirements," Ms Cosentino said. "They may be small in number, but we know there are untrained 'professionals' out there in the WA strata industry and we need to get rid of them. Over the years, the strata industry in many other states has experienced a small number of amateur body corporate managers who have inadvertently caused problems for the strata sector. Through the introduction of these licensing procedures, SCA (WA) hopes to rid the industry of these impactful individuals.
In its submission to the strata title reform process, the REIWA called on the state government to license strata managers to ensure a level playing field between licensed real estate agents and strata managers and to ensure good consumer protection.
In addition to this push for licensing, the SCA (WA) provides further feedback regarding the current condition of reforms;
The introduction of community titles is welcomed and overdue
The introduction of community titles will mean greater complexity in all aspects of strata, and a greater reliance on the expertise of strata managers
Reforms must strike the right balance between preserving owners' interests in their strata property, and flexibility to upgrade, modernise and redevelop.
Ms Cosentino urges strata owners and strata council members to insist their strata managers are members of SCA (WA). "The last thing you want is an untrained person who you can't trust managing your money. Asking the question "Are you a member of SCA (WA)?" is a simple way to find out if your strata manager is not only qualified, but creditable as a strata manager" Ms. Cosentino said
Both corporate and individual members of SCA (WA) must abide by the SCA code of conduct in order to hold and maintain their membership.