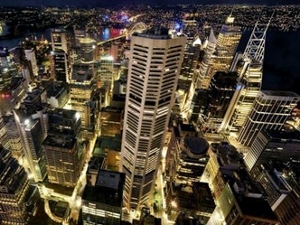 STR Global's preliminary February 2015 data indicates positive performance for Sydney.
Based on daily data from February, Sydney reported:
• a decrease in supply (-1.0 per cent) and flat demand growth (+0.1 per cent);
• a 1.1-per cent increase in occupancy to 91.4 percent;
• an 8.2-per cent increase in average daily rate to $233.69;
• a 9.4-per cent increase in revenue per available room to $213.62; and
• a 3.0-per cent increase in RevPAR is expected in 2015.
"Sydney reported record levels in the three key performance measures of any February for the last two decades, driven by the ICC Cricket World Cup 2015, which is currently taking place in Australia", said Elizabeth Winkle, managing director of STR Global. "The outlook for 2015 remains positive for the metropolis, with occupancy levels in excess of 80 per cent, and ADR mainly driving the growing hotel performance for the year".