News In Brief
Crocodiles, controversy and confusion: What would you like to ask Clive Palmer?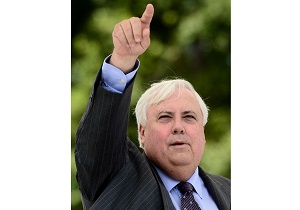 Outspoken billionaire resort owner, would be Titanic II builder and burgeoning politician Clive Palmer hit the headlines on Tuesday for his remarks following the crocodile attack that took place at his North Queensland property.
accomnews will be interviewing Clive Palmer this week so let us know your questions!
A 75-year-old golfer suffered a crocodile bite after allegedly stepping on the animal during a game of golf at the Palmer Sea Reef golf course.
Palmer wished the man a speedy recovery after he was hospitalised with puncture wounds, but the Palmer United Party leader told the Cairns Post "I'd advise people not to step on crocodiles".
He later tweeted about the incident.
Crocodile has been removed from all menus at Palmer properties following today's incident with a member of our Port Douglas Golf Course

— Clive Palmer (@CliveFPalmer) April 13, 2015
Just over a month ago another freak accident took place at the controversial figure's Palmer Coolum Resort on the Sunshine Coast when firefighters were called out to deal with "a 10m dinosaur on fire". Dubbed "Jeff", the resort's mascot dino was reduced to a metal frame and the complex is now closed for refurbishment.