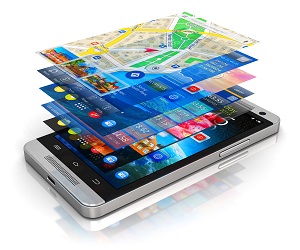 Not only do they offer marketing opportunities and boost a property's branding potential, but they also present unique ways for accommodation providers to improve a guest's experience.
There are a plethora of apps now available, each one different to the next but what are the implications for managers?
accomnews asked Hua Wang from the Centre for Applied Informatics at Victoria University whether he thought accommodation providers needed to put any precautions in place before investing in any mobile apps. He notes that so long as the hotel is transparent about how the app can be used and what data it collects, there should be no issues. "Provide enough information to guests such as demos," professor Wang says. "Tell guests the truth and provide secure communication software such as GPG."
Google's latest algorithm change, set to be rolled out April 21, will cause mobile-friendly websites and apps to rank higher in Google searches than other sites. The move has everyone questioning their Internet presence and looking at ways to improve their business's use of technology. It seems that mobile-friendly apps will soon be more advantageous than ever before and not having a mobile-friendly website will put you at a disadvantage.
A mobile app is certainly not the same as a mobile-friendly website, but the two come hand-in-hand where guests are concerned. Both designs revolve around smartphones and tablets: they avoid flash software that can only be played on computers, the content is readable and clickable without zooming or scrolling and they download faster. Considering the amount of mobile bookings increased 36 per cent in 2014, according to HeBS Digital Research, it is clear that the easier it is for people to book their stay on their phone, the better for accommodation providers. If you want your guests to avoid booking online with third parties, make it as easy as possible for them to come to you directly.
Check out the current issue of Accom Management Guide to read the full article.
A mobile app gives providers the opportunity to engage with guests before they even arrive, taking their booking, noting their preferences, generating recommendations, maps, organising wake-up calls, dinner reservations and more. The goal is to provide a more personalised, seamless guest experience so that by the time they arrive they are already satisfied with their stay.
Check-in and check-out can also be done via a mobile app, streamlining the process to eliminate frustrating front-desk queues and long hours stuck behind a reception desk. Many hotel chains have already started to adopt this method but it is something smaller properties could do as well. The argument against check-in mobile apps often come from those who enjoy the personal feel of chatting to the front desk upon arrival. However, this could be mitigated by having a traditional concierge present during peak hours to talk to guests while the check-in process is done via an app.
Once checked-in, accommodation providers can use the information guests have submitted on the app to make arrangements and personalise their stay. Scheduling wake-up calls, breakfast orders, taxi bookings and dinner reservations, but there are also a plethora of creative extras you can offer guests via an app.
Some that already exist offer guests the option to select a celebrity voice wake-up call while others make unique sightseeing recommendations, allow the user to customise which bathroom amenities, pillow type or mini-bar contents they want present in their room.
Another nifty trick is for users to video chat with housekeeping or the front desk to troubleshoot any problems with the room. Some apps double up as a door room key, allowing guests to enter and exit their room automatically by scanning a barcode on their phone.
The fun continues after your guest has checked out as you can maximise repeat visits by notifying them of special offers, upgrades and upcoming events via the app. Yet another way mobile apps can come in handy for accommodation providers is data analytics.
According to big data strategist Mark van Rijmenam, "there are many different ways the data collected from hotel apps and wifi can be useful, but it depends what you want to collect". He argues, "You can use the wifi to track how people move through the hotel as well as get an estimate of how many people are present in the hotel at any given location. If people use an app to reserve and check-in, concierge service can know exactly the estimated-time-of-arrival for new guests.
Mr Rijmenam adds that when guests use the app via their social media accounts you can get insights on their preferences and likes, and use those to make recommendations, etc. "This generates a lot of data that can be used to improve the services of the hotel," he says.
Mobile apps are becoming more and more prevalent in the accommodation industry but so far it seems larger scale chains are the only ones making use of the new technology. It would be fascinating to see the positive affect mobile-friendly apps could have on smaller accommodation providers over the next couple of year.