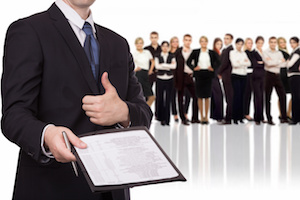 News In Brief
Encouraging news and commitment to the management rights industry
Federal, state and regional governments in Australia are embracing the dynamic exploration industry by giving proactive support to the nation's tourist industry through a diversity of practical initiatives.
From approval support of competitive major global projects to an assurance to the United Nations that the world's greatest natural attraction the Great Barrier Reef will continue to have sufficient research and protection funding to ensure its health and viability- Australian and local governments are proactively promoting the uniqueness of the Australian visit.
The recent ARAMA statewide face-to-face member tour indicated that international and Australian holidaying visitors were supporting 'the down under' experience and the government focus on the long term commitment to ensure that services to the diversity of attractions and visitor opportunities were improved to ensure that as the fourth largest industry in the nation – tourism and holiday attractions, were better accessible for visitors.
I have always been concerned by the constant weekend newspaper competition of international advertisers trying to lure Australians to the northern hemisphere and Asia/Pacific history tours, but there continues to be a real fight back by local tourist operators selling their regions and pointing out that their cruises visit Queensland and Australian ports.
Fortunately Australian nationalism, together with the fact that the diversity of attractions and the affinity with the natural attractions of our nation have seen strong support for the domestic tourist and holiday product. I was pleased to note that in the past 12 months Brisbane airport traffic increased by 5.5 per cent, bringing many visitors to Queensland. The fact that the BAC is spending $40 million each month in construction costs developing the airport and its second runway due in 2024 and is completing the revamping of the international terminal clearly indicates that Brisbane is now the second busiest airport in the nation.
Airport upgrades are also underway at Maroochydore and Coolangatta, two other vital gateways to support the north Queensland regional major airports at Cairns and Townsville.
Air travel and cruising has made it possible for local and international tourists to expand their holiday options. While both can take tourists away, both can bring tourists back. ARAMA also welcomes the latest ABS statistics that show investment commitments for the construction of new dwellings in Queensland increased in the March quarter to the highest level since February 2008.
Lending finance data shows investor housing finance in Queensland for the purchase of existing dwellings for rent or resale totalled $4 billion in March quarter 2015 while investor finance commitments for the construction of new dwellings rose to $625 million in March quarter 2015. The state treasurer Curtis Pitt said that, looking ahead, sustained low interest rates are expected to support investor activity in Queensland's housing market.
"With Brisbane's rental yields more attractive than other major capitals, particularly for apartments, units and townhouses, further investor interest may switch towards Queensland," he said
Mr Pitt said the Palaszczuk government was ruling out any new state taxes targeting foreign property investors in Queensland. "We want to send out a very clear message that Queensland is open for business and that we welcome foreign property investment.
"This is about providing certainty to businesses and investors to make Queensland a more attractive destination for foreign capital," the Queensland treasurer said.
Just recently the Brisbane Turf Club announced its plan to construct 1200 apartments on the rebuild Eagle Farm racecourse over a five year program of redevelopment of the state's major race track. This project is just one of several major investment initiatives for density living projects which are now being rolled out as the result of renewed investment confidence in event attractions and the appeal of lifestyle living in key commercial and convenient redeveloped strategic suburbs.
This year's Winter Racing Carnival has seen major races transferred to centres across the state's and attracted bumper crowds of local, regional and interstate visitors to the Gold and Sunshine Coast tracks and also Toowoomba, Mackay, Cairns Townsville and Rockhampton.
The event attractions of sport and cultural attractions have added significantly to the traditional beach and hospitality leisure activities which has always been the backbone of the Queensland tourist industry.
We at ARAMA see major benefits flowing from the review and update of the BCCM Act which will ensure that our density living laws provide more incentives for investment.
These changes are vital for the management rights industry and will mean that there will be an even greater demand for well trained and skilled resident managers to fulfil the important day to day role and add to the life of many of the current and new waves complexes underway.
ARAMA will continue to implement its ongoing educational and training program and encourage experienced business people to consider the increasing opportunities to be part of the management rights industry.
We are thankful that management of the management rights organisations are supporting ARAMA training and membership to ensure that we maintain the high quality of resident managers not just in Queensland, but in all states. The Management Rights Induction Training Program is an excellent preparatory workshop especially for those inexperienced resident managers who are new to the industry.
The federal budget has also provided real options for management rights operators and retirees to review their future lifestyle living options as part of the federal government program to stimulate investment and lifestyle opportunities.