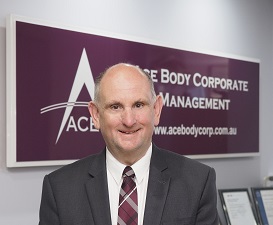 News In Brief
Owners corporations urged to draw up policies for Airbnb – insurance coverage at risk
Australian landlords and strata title owners may be voiding their insurance coverage by using the growing accommodation service Airbnb to sublet their tenancies.
The largest wholly Australian owned strata management organisation, Ace Body Corporate Management is urging owners and managers of strata title property across the nation to ensure they are prepared for the fast spreading Airbnb.
"It's clear this service is here to stay. Sydney is already one of the 10 biggest Airbnb cities in the world and with Australia going through a widespread apartment boom the number of people talking about it in our industry alone grows every day," said Ace CEO Stephen Raff.
Mr Raff stresses that owners corporation managers need to encourage committees and owners to focus on their properties and to understand the possible overarching legal proceedings that could follow in the future.
"We want owners corporation managers all over the country to encourage committees of owners corporations to draw up a policy on Airbnb for their property. As an owner or committee of strata title property, you still have a say on what happens in that property so we want there to be somewhat of a re-focus.
"There are enough industry advocates out there to satisfy the ongoing conversation but if you're really keen to protect the interests of your building and other residents, putting together a building policy should be a priority."
Mr Raff says that putting a comprehensive policy in place will help stop one particular scenario that is typically attached to Airbnb disputes.
This scenario is the voiding of insurance in the event of damage caused by Airbnb guests. Airbnb covers its registered hosts for damage up to a certain amount; however nothing is in place to cover other building tenants.
"It may be something as simple as water damage affecting a neighbouring apartment or a balcony projectile causing damage to another property but with the nation in an apartment boom, this preventable issue has potential to affect many more managers and owners."
Our advice is very straightforward; with this service growing at an astonishing rate, owners corporation managers should encourage committees and owners of strata schemes to prioritise a policy for their building responding to Airbnb, and all its contingencies"