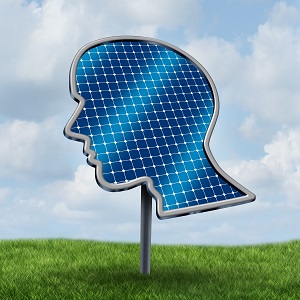 News
Will accom join the renewable energy revolution?
With Tesla Energy now claiming it can solve the problem of storage when it comes to renewable power generation, accomnews wondered what 100% energy efficiency would look like for the accommodation industry.
Stay tuned over the coming weeks as accomnews asks some influential voices what they think.
Macquarie University professor John Mathews told FM that the final argument against renewable energy like solar and wind – that it can't be stored for use all year-round – has been resolved by billionaire Elon Musk.
Mr Mathews said: "Last Thursday in California he introduced to the world his sleek new Powerwall – a wall-mounted energy storage unit that can hold 10 kilowatt hours of electric energy, and deliver it at an average of 2 kilowatts, all for US$3,500.
"That translates into delivered energy at around 6 cents per kWh for the householder, meaning that a domestic system plus storage would still come out ahead of coal-fired power delivered through the conventional grid."
While currently designed for use in vehicles, the batteries could have huge implacations for communities, homes and businesses around the world.
Mr Mathews added: "Whole communities could build micro-grid power supply systems around such a 10 MWh energy storage system, fed by renewable energy generation (wind power or rooftop solar power), at costs that just became super-competitive.
"At his launch last week, Musk maintained that the entire electric power grid of the US could be replicated with just 160 million of these utility-scale energy storage units. And two billion of the utility-scale units could provide storage of 20 trillion kWh – electric power for the world."
He noted that the Australian government should look to invest in technology like this, to make Australia a world-leading renewable energy source.
"Finally we would be able to move beyond the fruitless debates in Australia over whether to have a carbon tax or not, and move to the more immediate and practical issue of promoting renewable industry and technology."
Do you think accommodation providers would be on-board with the shift to renewable energy like this? Get in touch to let us know your thoughts.