News In Brief
Big data drives future of hospitality marketing, says new report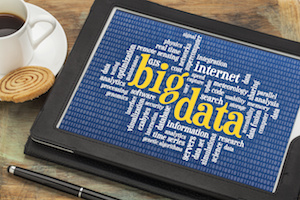 For big data to be utilised effectively, the hospitality industry will have to learn to combine information gathered by various different databases.
According to a new report released by Skift, claims there are four steps to achieving this as descriptor below.
1. DATA: The first pillar of the four-step approach is to connect any and all data from disparate brand systems into a single repository. Centralised data is searchable data and it almost always yields previously unidentified guest-behaviour patterns.
2. ANALYSIS: With the new data repository in place, hotels then need to introduce tools — namely, software — that can parse, analyse, and extract the details that fuel planning around the information that the hotel or property has gathered.
3. TRAINING/STAFF: Understanding and creating results around big data requires hotel leaders to do more than simply put a black-box approach in place. Once analysis is underway, the right toolset is amplified by the right minds. Brands need experts — whether already in the ranks or hired into the system to train and augment existing staff — who understand what to do with data and how to obtain visualisable, actionable steps from the models data creates.
4. TRACKING METRICS: A significant factor in ensuring success along this four-step path is to build on the practices that sustain wanted results. Business and IT leaders need to track metrics and measurements that show what is happening because of the data driven actions underway. Constantly tracking allows for constant fine tuning of the tactics that the resultant models suggest.
Bob Magliozzi commented in the report as executive vice president at Cendyn/ONE, which is a company that helps hospitality turn its data into actionable plans. He said: "Know what's successful, know what's not working and then you're creating a scenario where, as you're moving forward, you're continuously improving upon and optimizing the results you're getting."
The report continued: "An important bottom line to this approach is that by bringing disparate data together, overlaying them with tools, and engaging with them on an expert level, hotels are undertaking a process. It's not a finite project but an ongoing effort. As hospitality commits to that concept, future strategies are poised to grow the brand guest relationship even further."