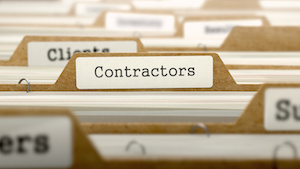 The problems arising from major defects in buildings have seen a stricter regime of penalties for the non-compliance with the legislation for contractors.
From July 1, 2015 the Queensland Building and Construction Commission will apply stricter penalties for contractors who commit building offences under the Queensland Building and Construction Commission Act 1991 or the Domestic Building Contracts Act 2000.
The new changes mean that there will be an increased number of demerit offences as well as an increase in the number of demerit points attached to these offences. Some offences that will attract the highest penalty of 10 demerit points include when:
a contractor carries out building work without a nominee
unauthorised fire protection work is carried out
a licensed contractor assists an unlicensed contractor to undertake building work in breach of section 42 of the QBCC Act
a contractor carries out defective or incomplete work and fails to rectify the work when directed to do so by the QBCC.
It is important for head contractors to ensure that they are engaging appropriately licensed subcontractors to undertake building work, otherwise they may find themselves unwittingly in breach of the QBCC Act. All contractors should ensure that their subcontractors have an obligation under their subcontracts to comply with the requirements of the act to help mitigate their risk of non-compliance with the QBCC Act.
It remains that accrual of 30 demerit points in a three year period will result in cancellation of a contractor's licence and the contractor will be disqualified from holding a licence for three years. If that same contractor accumulates a further 30 demerit points within 10 years of the first disqualification, then they will be disqualified for life.