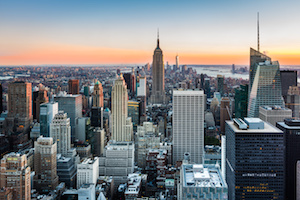 News
Ascott Reit expands to NYC with $163.5m property
The acquisition has come hot on the heels of Ascott Reit's purchase of three quality serviced residences and four rental housing properties in Australia and Japan.
Ascott Residence Trust (Ascott Reit) is expanding its footprint to the United States of America (U.S.) by acquiring the 411-key Element New York Times Square West hotel located in Midtown Manhattan for USD163.5 million (approximately S$220.7 million.
Mr Lim Jit Poh, Ascott Residence Trust Management Limited's (ARTML) Chairman, said: "Ascott Reit started in the Asia Pacific in 2006, expanded to Europe in 2010 and now we are acquiring a prime asset in the key gateway city of New York that will provide us with a strong foothold to expand our presence in the high demand market of the U.S. Our entry into the U.S. will not only further diversify Ascott Reit's portfolio across different countries and property cycles but also catapult Ascott Reit into a global hospitality player."
Mr Lim added: "This U.S. acquisition and our recent acquisitions in Australia and Japan with a total of 1,563 units[3] will broaden Ascott Reit's earning base and increase our scale to 11,779 units. Ascott Reit's asset size will also increase by S$519 million to S$4.6 billion.
"When the acquisition of the new Cairnhill serviced residence in Singapore is completed in 2017 as targeted, Ascott Reit's asset size will expand by another S$405 million to over S$5.0 billion. As we aim to grow Ascott Reit's asset size to S$6.0 billion by 2017, we will continue to actively seek acquisition opportunities from both third parties and our sponsor, The Ascott Limited, in key cities in the Asia Pacific, Europe and the U.S."