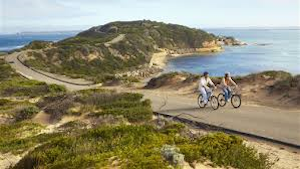 The Victorian government could face a $1 million compensation bill as talks broke down with developers proposing a luxury resort at Point Nepean National Park on the Mornington Peninsula.
The Andrews government has been unable to reach an agreement with Point Leisure Group to voluntarily terminate the 50-year lease (with an option to extend for another 49 years) signed by the former Napthine government weeks before the state election.
Acting environment minister Gavin Jennings announced last week the government had been unable to reach an agreement for a voluntary termination of the lease that included 64 hectares of national park and the historic buildings at the Point Nepean quarantine station. Point Leisure Group wanted to build a health retreat, hot springs, spa, boutique hotel and conference centre.