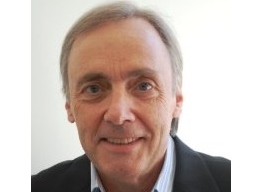 News
New CEO for Horwath HTL Australia
Horwath HTL Australia CEO Mr John Smith, has announced that after more than 20 years with the firm, he has resigned from the role to concentrate on his other local and international industry activities.
MrSmith will be replaced as CEO by another long standing local industry adviser, Mr Ron de Wit.The announcement was made during HotelsWorld 2015 in Sydney, which suite of events Mr Smith created and organises each year.
Horwath HTL Australia is part of the world's largest and most experienced hotel consultancy and in addition to Australia, operates from over 50 offices in over 39 countries.
In making the announcement, Mr Smith said that his decision to depart Horwath HTL reflected his increasing time commitments to capital advisory and event management activities within and beyond Australia, which he will undertake through HTL Capital Advisors and Hotels World Australia, both of which he founded and heads.
I will still be actively involved in advisory activities and I'm delighted to confirm that HotelsWorld will also continue in 2016 following its success again this week with record numbers of delegates, sponsors and speakers"
"In the meantime, I am delighted that Ron, who is a well known and respected local industry professional, has decided to take up the leadership role within Horwath HTL Australia" he added.
Mr de Wit has over 30 years of operations and consulting experience in the hospitality industry.
For further information, contact John Smith [email protected]m or Ron de Wit [email protected]