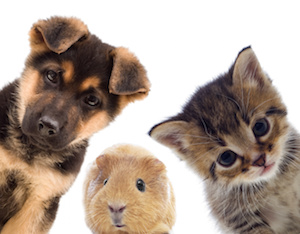 News In Brief
New micro-living trends put pressure on pets in strata
A new trend towards micro-apartment living on the Sunshine Coast could see a serious dent in the push to allow more pets into Sunshine Coast apartments, according to reports.
One of Australia's largest body corporate companies has said that while more Australians want to take their pets with them into apartment living, apartment sizes themselves are shrinking dramatically.
Property giant Lend Lease, has announced it is offering buyers new apartments as small as 25 square metres, about a quarter of the size of apartments built as recently as five years ago.
As thousands of Sunshine Coast property owners swap backyards for balconies amid a nationwide apartment boom, the strata sector claimed there has never more pressure applied to bodies corporate and their committees on the topic of pets.
Stephen Raff, CEO of Australia-owned strata management company ACE Body Corporate, said pets can have a positive influence on community living, just as they can negative, and there needs to be balanced legislation to cope with that.
"We are definitely seeing a stronger push in the Sunshine Coast region for pets to be included in apartment living.
"But if the product offering for 25 square metre apartments continues, it is hard to see how pets could be accommodated in such a small space. I'm not saying it can't be done, but it would be a challenge," he continued.
"With an influx of new stakeholders, new property designs and trends within modern living there needs to be a redraft of existing legislation, to adequately address the issue of pets in strata
"Pet friendly or pet free policies are a rigid reality for many, and we feel strata communities should be able to make their own decisions on a majority basis.
"Several property experts have come out and said that pet friendly properties generate higher sale values than those with animal bans, so we expect to see the push for pets in strata to continue."