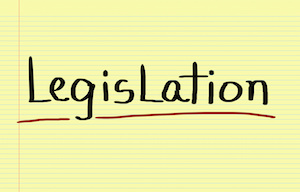 Forty years after the strata title legislation was first introduced, a comprehensive review is now looking at modernising the sector and making the schemes' governance structure more flexible.
Given it is mid-year and six months on from the second Law Review Consultation Paper, I was hoping we could say this about the 20 year old Body Corporate and Community Management Act. At this stage however, the proposed reforms are limited to strata title legislation in the state of NSW.
The strata title reforms of our neighbours are comprehensive in nature and seem to take strata living into the new digital age while addressing consumer protection measures against their merit in a democratic community. The reforms address the future option of using modern electronic voting instruments, emailing meeting documentation and participating via social media and video conference. So long as owners are identifiable such a modern meeting facilitation would improve attendance at the general meetings and therefore active participation in maintaining the replacement value of property worth an estimated $100 billion in Queensland alone.
Proposed amendments to the Strata Titles Act (NSW) include introducing mandatory defect inspection reports and the requirement for a 2 per cent building bond for the contracted price of a new building. In light of the recurring issues of this kind, this initiative is welcome as it would significantly enhance consumer protection if a new building has defective work and help prolong the life of the building. If a bond is established, it is in the best interest of the developer that a building is constructed well enough to not need the bond for defect repairs. We believe this proposal is an adequate tool for quality assurance.
At the same time the reforms propose a more democratic process of a 75 per cent resolution to terminate a scheme, a much fairer approach to the resolution without dissent in Queensland. SCA (Qld) has long advocated for a change to allow run down buildings to literally start from scratch rather than repairing a scheme that has long passed its best days. Our submission in February called for a consideration in that respect, reflecting on countries such as Singapore, New Zealand and the UK that have allowed for cancellation of a strata scheme by some form of special resolution.
The NSW reforms address a few more common sense items which SCA (Qld) have flagged in their submission to the attorney-general earlier this year. Controlling unauthorised parking on common property for example by entering into an agreement with local councils to manage unauthorised parking that is a nuisance that affects strata communities on a daily basis. Collaboration with council would finally enable a better enforcement as fines are a possibility to deter offenders. By-laws are envisaged to become better enforceable in regards to short-term letting issues such as noise, over usage and poor behaviour as well as overcrowding and the keeping of pets.
The emotive issue of pets in strata schemes has a different angle in Queensland than in NSW. While by-laws cannot be prohibitive, in NSW they currently can be. The Queensland sector agrees with the proposed legislation's view not to remove a scheme's ability to make its own rules about pets but rather have the ability to place reasonable conditions on keeping pets (such as its access to common property). If the model by-law were adopted, the request to keep a pet could not be unreasonably refused. For example, schemes could not unreasonably refuse the keeping of small animals, such as fish or a cat but could reasonably refuse rodents or venomous snakes. Each case would be considered on its merits which would enable the body corporate to self-regulate.
Throughout the first two parts of the Queensland property law review, self-regulation has been the most desired ability for schemes to allow the same freedom individual house owners possess.
Our view is that the Queensland Property Law Review that commenced in 2014 addressed similar concerns and can provide the same benefits the NSW strata reforms promise to. More than 50 per cent of all new housing in the state is now in a strata community which demonstrates the need to focus on improving the legislation.