News In Brief
Flight Centre flies the flag for bricks-and-mortar travel agents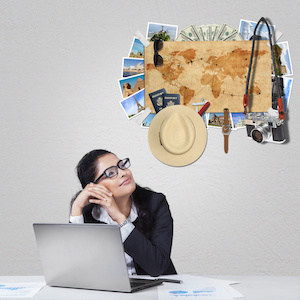 Although booking holidays and accommodation online is now well and truly mainstream among Australians of all ages and technological inclinations, traditional travel agents retain an important place in the nation's tourism industry.
Not only do several agents with bricks-and-mortar presences feature among the most popular travel agents/tour operators used by Australian holiday-makers, but many Australians say they would consider using them for their next trip, according to the latest Roy Morgan Research State of the Nation report.
In the 12 months to June 2015, 13 million Australians 14+ (or two-thirds of the population) took at least one holiday. Data from the latest Roy Morgan Research State of the Nation — which contains an in-depth spotlight on the tourism industry — reveals that Flight Centre was the top travel agent/tour operator used by holidaying Aussies during this time.
With a comfortable lead over both its online and bricks-and-mortar rivals, Flight Centre was used by 9.4 per cent of the population for a holiday at least once between July 2014 and June 2015.
In second place is dedicated online agent Booking.com, used by 5.8 per cent of Australians; ahead of booking websites Wotif.com (5.2 per cent), Webjet.com.au (3.7 per cent) and Expedia.com.au (3.2 per cent ).
Top 15 travel agents/tour operators used at least once for holiday, last 12 months
Well down the list (in eleventh place overall), helloworld was the second-most popular travel agent with a bricks-and-mortar presence, used by 1.3 per cent of Australians, with other chains Harvey World Travel (1.3 per cent) Escape Travel (1.1 per cent), and STA Travel (0.7 per cent) bringing up the rear.