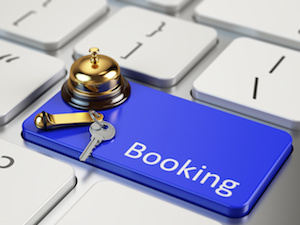 News In Brief
French law bans rate parity clauses in OTA contracts
The French National Assembly has voted to delete any rate parity clauses from contracts between OTAs and hoteliers, allowing hotels to offer lower room prices on their own websites than elsewhere online.
This is the first decision at legislative level in Europe to ban rate parity clauses from these contracts. France is thus the second country after Germany to ban rate parity clauses from OTA contracts.
The French decision allows hotels in France to set lower prices both on their online and offline direct distribution channels, than the rates available via intermediaries, thus putting an end to mandatory rate parity clauses. Compared to the decision of several competition authorities of 21 April 2015, including the French one, which only allowed setting prices freely through offline or, in other words, 20th century distribution channels, like telephone, fax, letters, etc.
"It is a real revolution that is underway for the French hotel industry and for our customers. After the decision of the Competition Authority, this vote will contribute to the establishment of a renovated contractual framework to restore conditions of a commercial relationship based on trust between hotels and booking sites in the interest of consumer", said Roland HEGUY, President of HOTREC's French member association UMIH.
"We applaud the decision by the French National Assembly. Today's vote undoubtedly confirms the ban of parity clauses all over France, marking another milestone in discussions in France and in Europe on the applicability of parity clauses" says Didier Chenet, President of HOTREC's French member association GNI.
"The European hotel industry sees this decision as a key milestone to restore complete entrepreneurial freedom for hoteliers all across Europe. After Germany which banned parity clauses in a competition case, followed by a Court judgment, France is opening a potential new way forward through the legislative process ", welcomed Susanne Kraus-Winkler, President of HOTREC, the French decision.
"The European hotel industry very much hopes that this roll-out of the restoration of the entrepreneurial freedom will not stop at the French and German borders", concluded Susanne Kraus-Winkler.
The fall-out will be eagerly observed by accommodation industry professionals around the world.