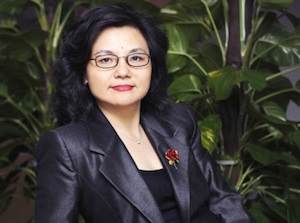 ASF Consortium's vision for the Gold Coast resort casino – on hold since the Palaszczuk government won the Queensland state election – has been given the go-ahead for a $2 billion development on land on The Spit next to Sea World by state development minister Anthony Lynham.
The group's original proposal for Wavebreak Island and The Spit was torpedoed by the Palaszczuk government when it overturned the Newman administration's approval. ASF will again be required to submit a detailed proposal to the government but the new okay means the ASF Consortium now does not have to include a cruise ship terminal in their new plans – a substantial loss for the Gold Coast.
The site, owned by the Queensland government, covers just over 5ha and is directly south of the Sea World carpark.
ASF consortium chairwoman Min Yang said the ASF group would rethink their previous plans and hoped to create a striking and "uniquely Gold Coast" resort.
Local project director Tim Poole said while the new project would be dramatically scaled back from the mammoth designs unveiled for Wavebreak Island.