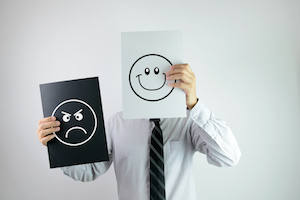 News In Brief
Is switching personas an essential skill to teach staff?
Dr Anna-Marie Taylor has answered your question about changing personalities to please guests under pressure.
Dr Taylor writes a monthly column featured in the new lifestyle section of Resort News. She addresses various issues that affect professionals working in the accommodation industry and offers advice as a working clinical psychologist.
Questions from readers are welcomed so if you would like to hear from Dr Taylor, comment below or send an email outlining your concern to [email protected]
Geoff, a hotel manager from Queensland asked: "I am constantly in awe of my reception staff who battle daily with, "head down, bum up," in paperwork, under pressure and then immediately standing and changing tasks to greet and smile to a guest who wants to be treated like the special person that they are. This changing of personalities (duties) requires a lot of mental strength and maturity particularly when the guest is demanding or not pleasant. We spend a bit of time talking about it and that helps. Are there any tricks to quickly adopt that mental change and focus?
Dr Taylor noted: "Switching roles and tasks depends on mental flexibility and ability to switch attention. This is a learned skill. Multi-tasking is a misnomer. As far as the brain is concerned we can only do one thing at a time though we can shuttle quickly between tasks (which is often quite stressful).
"So we need to focus on one task at a time. Staff may need training in the different skill-sets required for admin and people skills. These use quite different parts of the brain (as I find when it comes to doing my admin!). So people who are adept at admin may not have naturally good people skills. Just on reflection, admin often requires sorting through minute details while people skills require empathy, attention and the ability to deal with other people's stress.
"The Myer Briggs is a good tool for assessing people's basic abilities (which may already be used). The rest is training and practice: like good tennis!"