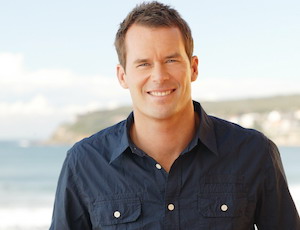 More than 500 luminaries from the global luxury travel arena gathered last night at The Star, Sydney for the Luxperience Gala Dinner and Awards Evening.
During the evening, which was presided over by media personality Tom Williams (pictured), recipients of the Luxperience 2015 Awards were revealed. The judges were so impressed by one submission that a special award was instituted: the Judges Choice Award.
The Luxperience 2015 Awards recipients are:
Buyer

Inspiring: Chad Clark Travels USA
Meaningful: A Travel Duet India 
Connections: Lightfoot Travel Singapore/Hong Kong
Exhibitor

Inspiring: Saffire Tasmania
Meaningful: Time Unlimited Tours NZ
Connections: The Tailor Australia

Destination Award: Tourism New Zealand
Judges Choice Award: Split Apple Retreat NZ
Michelle Papas, director of marketing at Luxperience, said: "The evening was a great celebration of our industry, with some of the world's most impressive suppliers and an elite group of decision-makers in the global luxury and experiential travel arena in attendance. We are thrilled with the success of the inaugural Luxperience 2015 Awards, which celebrate some of the best innovators and achievements in the luxury travel arena. The winners are all visionaries in their own right and are setting industry standards for inspiration, innovation and quality."
During the evening the date was announced for Luxperience 2016: the fifth anniversary of the luxury travel forum will take place at Sydney's Australian Technology Park on 18-21st September 2016. Luxperience is an invitation-only business forum.