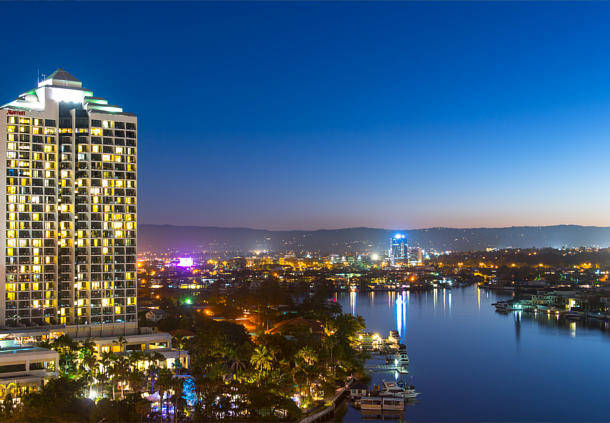 Surfers Paradise Marriott Resort & Spa on the Gold Coast resort will turn almost a third of its luxurious rooms into timeshare apartments as it battles low-cost alternatives such as Airbnb.
This application comes after the $85 million acquisition of the 329-room resort by Marriott Vacation Club last May. It involves creating 88 timeshare units and converting the existing lounge, bar, lobby and gym into a marketing office.
The Marriott Vacation Club purchased the 28-storey Surfers Paradise Marriott Resort and Spa from Rajawali Property Group of Indonesia. Rajawali bought the site for $67.4 million in 2009 and has spent $20 million on refurbishments since acquiring the hotel.
The Marriott Vacation Club — the holiday ownership branch of Marriott International — previously owned the Courtyard Marriott, now known as the Hotel Grand Chancellor.
However, Accommodation Association of Australia chief executive officer Richard Munro has played down the impact of on-line sites like Airbnb is having on the timeshare industry. He said timeshare schemes were becoming an increasingly popular "leisure activity" but he conceded they were creating challenges for traditional accommodation providers.