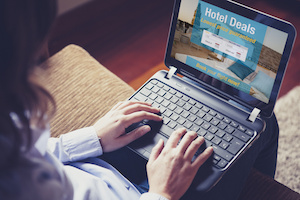 Only if they increase their transient occupancy from 45.6% to 51.2%- at 25% higher rates, according to a new report.
The report by rating agency ICRA Research Services entitled 'Online Travel Agents: Boon or bane?' investigated the impact of OTAs on hotel profit margins.
It found that although the extra marketing avenues boosted initial profits for hotels, the 15-30% commission generally eroded it.
The report also looked into the growth of OTA popularity among Indian consumers, who have been projected as a future target for Australian hoteliers.
"Hotel bookings is one of the least penetrated segment within the travel categories in India; online bookings account for 16% of the hotel booking currently (expected to grow to 25% by 2016)," the report stated.