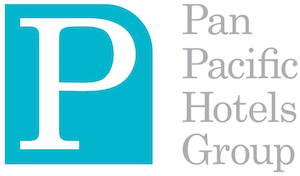 News In Brief
NRL Grand Final and falling Aussie dollar sees occupancy rise over the long weekend at PPHG's Sydney properties
Pan Pacific Hotels Group has claimed the NRL grand final definitely boosted numbers.
"As soon as the Broncos and Cowboys made it into the grand final we instantly saw pick up in bookings at both PARKROYAL's Sydney properties for the NSW long weekend. The fact that the grand final was being held in Sydney and both teams were from Queensland meant that a lot of fans needed to travel from interstate to watch the game," said area general manager Craig Bond.
PARKROYAL Sydney Darling Harbour and PARKROYAL Parramatta both recorded full occupancy over the October long weekend, for Saturday 3rd and Sunday 4th October, 2015. This is an increase of 13.1% on last years October average occupancy for PARKROYAL Sydney Darling Harbour and 10.3% for PARKROYAL Parramatta.
Leisure bookings led the way accounting for approximately 62.65%* at PARKROYAL Sydney Darling Harbour and 82.4%* at PARKROYAL Parramatta. The average time between booking and stay over the long weekend at PARKROYAL Darling Harbour was 15 days and at PARROYAL Parramatta it was seven, indicating that many stays were planed just 1-2 weeks in advance.
Another influencing factor on the high occupancy rates is the falling Australian dollar, which is seeing many Australian's choosing to holiday domestically.
Approximately 85% of PARKROYAL Sydney, Darling Harbour bookings over the long weekend were from domestic travellers. This also makes Australia an attractive holiday destination for international travellers with PARKROYAL Sydney, Darling Harbour recording YOY increase in international travellers, with the main source markets being New Zealand, UK and USA.
Strong occupancy is forecast for both hotels throughout October and November.