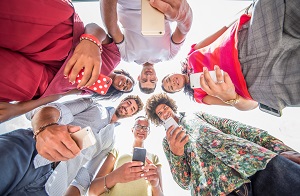 News In Brief
The ad blocking revolution and what it means for hoteliers
Ad blocking has created quite the stir lately among online marketers, especially in the travel industry with the arrival of Apple's iOS 9.
According to travel marketer Tambourine the updated operating software now opens the door for developers to create ad-blocking apps that customers can download, preventing advertisements from showing up on mobile sites using Apple's built-in browser, Safari.
While ad blockers have been around on desktop browsers for years, the downloads haven't yet reached a crippling number. Apple's foray into the field can make ad blocking more mainstream and more troublesome. For hotel marketers who deploy online campaigns, the growing number of consumers using ad blocking tools is disconcerting.
1. Stop depending on interrupting people
Craig Davis, former chief creative officer of J. Walter Thompson said: "We need to stop interrupting what people are interested in and be what people are interested in."
Start seeing your hotel not just as a facility with beds and food, but as a publisher who produces compelling content about your destination. Delightful content will bring people to you perpetually. If you haven't already started a hotel blog, now's the time. Write about (or create videos on) upcoming city events, hidden gems in your town, lesser-known facts of your destination, cheap eats, best places to watch the sunset, cool museums, fun trivia, etc.
2. Make better ads
Consumers don't hate ALL advertising… they hate annoying, irrelevant advertising. Nothing is more annoying than an intrusive ad that pops up, pushing a product that you're not – and will never be – interested in. But, people still want relevant and timely messages from the brands they love. So, how do you appease both sides? The answer lies in your data.
Today's hotel marketing technology allows you to deliver ads when they are relevant to your audience, based on geographic, behavioural and demographic signals. A one-size-fits-all approach will only lead to fed-up and frustrated visitors and wasted ad dollars. Florida residents won't be interested in your "escape the cold weather" promo, nor will most millennials care much about your championship golf course.
A brilliant affirmation to remember is: "Advertising is the tax we pay for an unremarkable product."
Today, with so many hotel and Airbnb options competing for travellers' attention, you need to do even more to defy mediocrity. Look at your hotel product and think of how you can take it from so-so to stupendous. It's not just about rates, space, or even customer service. It's about the experience. Offer (or partner with local vendors on) locally inspired adventures showcasing your destination's culture and flavour.
For example, Kitano, the only Japanese-owned hotel in New York, offers guests authentic Japanese tea ceremonies. The "cosmic concierge" at The Westin La Paloma Resort & Spa leads guests on stargazing sessions of the dark, desert skies. Or, create an interactive amenity that guests will clamour for. The Four Seasons Chicago's most popular staffer is the designated Martini Man, who travels throughout the property with his mobile cocktail cart and pours apple or chocolate martinis for guests.