News In Brief
Classic Holidays nominated for 2016 Perspective Magazine Awards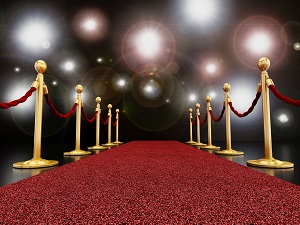 Australasian resort and club management company Classic Holidays, has been nominated in several categories for the 2016 Perspective Magazine Awards.
For the fifth year in a row, Classic Holidays has been nominated for the Best Management Company, as well as the Best Overall Company (Over 250 Employees) and Best Innovation for the CHARM (Classic Holidays Advanced Relationship Manager) Project.
CEO Ramy Filo said it was an honour to be nominated in the awards yet again.
"At Classic Holidays we are constantly striving to exceed the expectations of our members and these nominations affirm the hard work that is done by our staff all year round," said Mr Filo.
"Last year we were humbled to be named the winner of the Best Management Company for the fourth year running and to be named Best Overall Company (Over 250 Employees), which highlights the achievements we have made as a resort, club and member management company."
With more than 65,000 member families across Australia and New Zealand and responsible for the employment of over 1,000 staff to service their growing membership base, Classic Holidays has become a leader in the Australasian timeshare industry.
"By updating and innovating our services, we are able to provide the kind of holiday experiences our members want to have – while in turn improving the profitability of the resorts under our management."
"It is for these reasons that Classic Holidays is not only recognised and awarded but continues to grow within the timeshare industry."
Voting is now open at www.perspectiveawards.com and the winners will be determined by both an online public vote and a panel of four judges.
The winners will be announced during the GNEX 2016 conference in New Orleans, Louisiana on February 2-5, 2016.