Marketing
Fall or fail: travel marketers need these 3 numbers to fall…or else!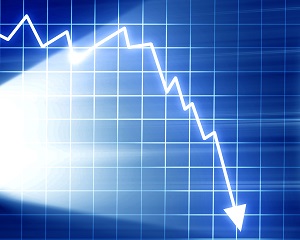 Whether you're a hotel marketer, a DMO or CVB, there are three numbers you want to fall. If these numbers don't fall… occupancy and visitation may fall as a result:
1. Cost per sale (visitor or guest):
Every Friday night, entrepreneurs step into the Shark Tank to ask a panel of millionaires to invest in their companies. If you're a fan of the show, you know that the
Sharks ask certain businesses the same question:
How many dollars do you need to put into your marketing to make one sale?
"What's your cost per sale?" In other words, how many dollars do you need to put into your marketing to make one sale?
While DMOs and hotels may never make it into the startup-loving Shark Tank, they can learn something from the show. The Sharks ask this question primarily to businesses who, much like the travel industry, do most of their marketing and sales online.
What the Sharks fear is getting involved with a business that isn't effectively strategizing and monitoring its marketing efforts. They understand that internet marketing can either be a goldmine or a mess. And they know that cost per sale can eat into profits just as easily as labor or maintenance costs.
2. TripAdvisor negative reviews:
Once upon a time, a traveler could roam your town armed with only a few glossy brochures and a sense of adventure. If they didn't know anyone who'd ever been there before, they asked around town for recommendations.
Times have changed. Everyone has access to personal recommendations about your city, regardless of whether or not they know someone who's been there.
Consider this: In Q2 of 2014, 128 million people had downloaded the TripAdvisor mobile app. There are over 170 million reviews on TripAdvisor.
You'd never ignore their complaint in person.
Yet many travel marketers still neglect to respond to negative reviews. This has to stop. When a guest complains in person, you work to accommodate them, so they will speak highly of you. You'd never ignore their complaint.
Marketers must be as vigilant about keeping TripAdvisor reviewers happy online as they are about keeping the guest happy on-property.
3. The price of gas:
Few cities can rely solely on visitors from far off places. Car travel consists of 79% of all leisure trips in the U.S. Consumers are so sensitive about high gas prices, the mobile app GasBuddy, claims over 40 million downloads.
If your guests are worried about the price of gas (which also affects airfares), you need to be too. While you might not be able to move your city or deflate oil prices, you can create promos that take some of the sting out of high gas prices for drive-market guests: offer gas card promos or free parking…. Or offer bikes for guests to enjoy once they arrive.
As travel marketers, we all want the same things–lower costs, better reviews, and more guests. If you know a marketer that is ignoring one of our top three, share this post with them on social media.