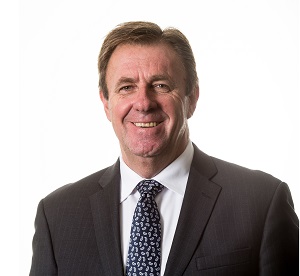 Management
Exclusive: an interview with Geoff Mahony
Best Western Australasia's general manager of strategic development and hotel management services, Geoff Mahony, talks with accomnews about his lifetime passion for service in hospitality and tourism, the power of going local, and how he came up with the name of the Sunshine Coast's newest hotel at an Ed Sheeran concert.
Do you think hoteliers should try working with OTAs and Airbnb rather than against them? How has Best Western decided to approach this? Would you say it is easier for large companies to do this than it is for independent hotels?
Best Western does work very closely with our OTA partners. Equally, we drive business to our independent hotels. The rise of the online travel agents has changed the way people research travel and book hotels, so we lean on each other to drive bookings. However, people looking for the best rate on their accommodation should start by looking on a hotel brand's website, which generally shows the lowest rate.
Generally, with no commission to be paid to online travel agents or other travel management companies, there's a greater margin to work with this way.
"Going local" is something that has become a hot topic for hotels, do you think it's a good idea for brands to draw from local environments when developing hotels?
Going local is essential for hotels going forward. Every hotel has an obligation to work with their community. We get involved in local charities, support local businesses as much as we can and offer employment opportunities for locals too. We use local tradespeople, produce for food and beverage and nurturing more local relationships to benefit the local community.
The community is your first stop for word of mouth. Family and friends living in the area are the first to recommend our hotels to their friends, family and businesses and this comes back to local businesses supporting your business. When businesses have a meeting or accommodation need locally, positive talk is a real plus because locals will recommend they stay with you first.
What's your view on integrating social media into the fabric of the accommodation industry?
Social media is an exciting area for the tourism and hospitality sectors. We have a new breed of guests who we need to reach. This generation, the generation Ys or millennials, have grown up with mobile phones, internet, video messaging and tablet devices and expect a very personalised digital experience in addition to an interpersonal one.
It's all about starting with the global strategy – what our guests want, what extra support our hotels need to deliver this – and using this strategy to form smaller tactics at a local level.
See the full interview in our current issue of AMG.