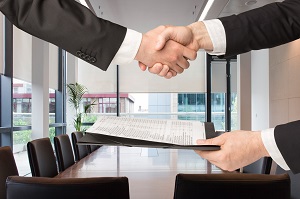 Industry reports are now confirming the recent property development boom in the South East Queensland corner is ongoing with no signs of slowing down.
Around 1,214 new strata schemes were registered in 2015 with Brisbane having seen the largest share of cranes thanks to 359 new schemes, the Gold Coast then followed with 187 new schemes and according to reports there were a further 48,000 residential approvals granted.
These 15,086 new homes in Queensland's strata sector in the past year are much needed and they more often than not represent a premium asset in an urban location. Property prices have not changed much despite the increase in supply and often an apartment on average will cost in excess of $400,000.
People buy new strata properties for the convenience, the investment return but also similar to a new car, because they expect a lower maintenance requirement for a while.
Due to legislation being very prescriptive in relation to environmental considerations, energy ratings, health, fire and safety measures, purchasers do have an expectation that the new pad is a modern, safe environment to live in.
So it is worrying for our sector to see the reported lack of duty of care in recent years.
We are aware of the current case law that has established some principles affecting the ability for strata schemes to rectify defects and whether or not there are ways to avoid a full repairs bill back to the body corporate.
Some of these cases unfortunately contrast the ability for detached house owners to exercise statutory rights in regards to some building defects with the builder or developer. This inequity is cause for concern for SCA (Qld), which we have outlined in our response to issues papers many times.
The differential treatment of strata communities to detached, standalone houses can often cause a financial disadvantage to strata community owners. The recent cladding scandal that is unfolding in the media is a good example.
The Australian reported in February that the Victorian Building Docklands, which was severely affected by fire in November 2014 now has a bill of $40 million awaiting its 312 apartment owners. Can you imagine having to repair the outside of your home for $128,000?
This is all due to the use of a cladding product that appears to be highly flammable and non-compliant. The same material covered the building in Dubai that caught fire December 31, 2015.
The Australian reported that the authorities are investigating and it is at least somewhat a relief to know that the Queensland Department of Housing and Public Works made a decision to block a Brisbane CBD development from getting an occupancy permit.
Built for the student accommodation market, the development was denied occupancy permits by local government stemming from concerns over the use of potentially flammable and illegal aluminum cladding on its exterior.
Apart from the cost that a potential fire will cause, the safety concern is far greater. New developments should not use unsafe building products known to the state authorities, to ensure we don't have a "sleeping giant" on our hands.
The federal government ordered a senate inquiry into the spread of unsafe building products last September, which will be an important step in how we protect local industry from illegal, unsafe construction imports but the state government has a role to play too. If shortcuts are being taken in local construction, SCA (Qld) encourages the authorities to declare an immediate ban on the product and penalties for those who subsequently continue to use it.
The new properties that house Queenslanders need to be ready to live in straight away rather than having to undertake works that should be in from the start, especially if the cost is worn by the new owners. The effect will only be a loss in faith in the strata sector which would have disastrous effects into the future. That scenario would have a big impact on a thriving sector that I'm sure we would all rather like to avoid.