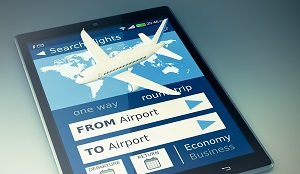 The level of polarisation between those for and against using Online Travel Agents (OTAs) astounds me. It seems OTAs are either regarded as knights on white chargers who have come to save the day or the four horsemen of the apocalypse.
Despite statistics that continue to amaze us regarding the success of OTAs, with millions of room nights sold and billions of dollars in revenue, there are still some property owners who don't take advantage of this phenomenon.
When I owned and operated my own accommodation business I was vehemently opposed to the concept of paying commissions. Bear in mind this was before the invention of the internet and email. In my very seasonal business where agents only wanted to send me bookings during times when I was already busy and would only allow minimal block out periods this was pure cost I didn't need. Fast forward 20 years and it is a very different landscape.
To help those still reluctant to get their share of business from travel websites I have raised the following five points for consideration.
Measure the current cost of marketing for new business
If you consider that the cost of marketing is a percentage of your turnover you may be deceiving yourself, particularly if you are comparing it to the 15% commission (plus costs) of an OTA. To determine your marketing spend you first have to include every single marketing cost including advertising, brand membership, printing, SEO, website creation and maintenance etc. Then you have to consider that a percentage of your revenue comes with little or no marketing costs at all. Return guests, referrals and those simply driving by who needed somewhere to stay, might never have seen any of you marketing activities and yet here they are. Subtract that revenue from the total and divide what's left by your annual marketing spend and you might find that all of a sudden 15% for new business doesn't sound too bad.
Are you a marketing guru?
Statistics tell us that if you own or manage an independent accommodation premise that chances are you were previously engaged in a totally different occupation. It is unlikely you have a marketing background and yet you take control of the vital task of promoting your business to the world. You are subjected to endless phone calls, emails and visits by aggressive advertising sales people assuring you that without appearing in their publication, map, guide or website you will be missing out. It's highly likely that half of your marketing activities are ineffective and worse than that, because measuring this stuff is problematic, you may not know which half that is.
One thing about OTAs; they are very good at marketing and they will bring business without you doing very much at all.
Supply and demand
If you have ever been to an auction where there is only one bidder you will notice how hard it is for the auctioneer to even sell the house let alone get a high price. It's a bit the same with selling accommodation. Expose your availability to a wider audience and you have the potential to increase yield. Through efficient channel management, broadening your exposure on all of the key channels is now simple. Nothing gives you more confidence to increase prices like a flood of bookings.
Habitual booking methodology
I'm almost embarrassed to admit that when I need to book hotel accommodation I almost always go directly to my favourite OTA. I have their app on my phone and it's just too easy. If you don't have availability on that OTA it's pretty much a given that I'm not going to be staying with you any time soon. That's the problem, OTAs have become the norm for the majority including return guests. It's an expensive cost for simply transacting the deal as opposed to finding the guest. Millions of reward points for all of the major chains are sacrificed each year as guests turn to the OTAs for simplified and effective searching and booking.
You can make a stand and fight them but that might cost you a lot of unsold rooms.
You only pay for what you get
Unlike the ad on the local business directory, chain membership or just about any other marketing activity there are very few participation costs. Put simply; no bookings, no costs. However the aim should be to only (or mainly) use OTAs to sell rooms that would otherwise have gone unsold. Why would you want to pay a commission to an OTA during a period where you know you will be turning guests away? Once again modern property, channel and yield management tools can assist in opening and closing OTAs to make them available only when required. Managing stop sells and allotments are key to harnessing OTAs to provide bookings when you want them.