Tourism
Expedia group data confirms dramatic uplift in Chinese travellers to Australia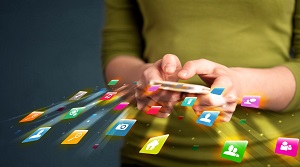 Significant surge in mobile demand from Chinese travellers
New figures released by Expedia reveal that the number of Chinese travellers visiting Australia rose more than 80% in 2015 when compared to 2014, with significant growth in mobile demand.
Drew Bowering, director of Australia, market management, Expedia Lodging Partner Services, said the continued, sustained growth in the number of Chinese international travellers presents huge opportunities for Australian hoteliers.
"Our 2015 group data shows mobile demand by Chinese travellers into Australia surged by more than 150% compared with the previous year. In addition, the number of mobile app transactions made by Chinese travellers into Australia surged 3-fold over the past year. We therefore urge our partners to ensure mobile is key to their distribution strategy. Through Expedia Partner Central, Australian hoteliers can create specific mobile deals targeted to the tech-savvy Chinese travellers," he said.
China represents one of the fastest-growing international inbound markets for Australia. They are a highly valuable market for Australian hoteliers for the following reasons:
• Chinese travellers tend to pay higher prices for their stays – the Average Daily Room rate from a Chinese traveller is approximately 15% more than domestic travellers
• Nearly 3 in 4 Chinese tourists stayed in 4 or 5-star luxury hotels, compared with under 70% of domestic travellers
• Their booking window is nearly 1.6 times longer than that of the average domestic tourist (31.5 days vs 19.8 days)
• Their average length of stay is slightly longer at 2.1 days compared with 1.8 days of domestic travellers.
To help hoteliers capture more of the Chinese traveller market, Expedia offers the following tips:
1. Think mobile
According to the Chinese International Travel Monitor 2015[1], produced by the Expedia group travel brand Hotels.com, half of all Chinese travellers used a smartphone to plan or book travel in 2015. Through Expedia Partner Central, Australian hoteliers can create Members Only Deals to highlight their offers to target more Chinese travellers. Hotels who participate in Members Only Deals will be featured to Expedia mobile app users and email subscribers, giving added exposure and greater visibility.
2. Know your audience
Chinese tourists often make particular requests in order to be comfortable. Hoteliers who offer such value-adds are encouraged to highlight these offerings on the hotel content page through Expedia Partner Central. By doing so, these hotels gain an edge in providing the best experience to Chinese travellers.
Some frequent requests Expedia has noted include:
• Chinese signage and language assistance
• Free wifi
• Use of UnionPay
• Advice regarding nearby precincts for luxury shopping or food and wine, and/or providing subsidised transport to these areas
• Chinese cuisine offerings
• Hot drinking water
3. Plan strategic promotions
Chinese travellers are always on the go, but periods around Chinese public holidays tend to be particularly busy. Expedia group data has shown demand in Australia have consistently peaked over the past three years during the Chinese New Year period.
Aside from Chinese New Year, hoteliers can maximise demand by providing promotions and deals around certain busy periods, such as the Dragon Boat Festival (9-11 June) and the Mid-Autumn Festival (15-17 September). Early-bird and last-minute promotions are both likely to drive increased demand around these periods.