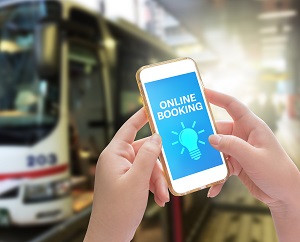 News In Brief
Expedia reveals tourism boost as travellers take advantage of lower Aussie dollar
Data from the Expedia group has revealed a boost for local travel operators as the Australian dollar hit a six-year low in 2015[1], with demand from international travellers to Australia up more than 40% year-on-year in the 12 months ending March 2016.
Travellers from the United States, United Kingdom, New Zealand, Japan and Hong Kong drove the highest increases, with Americans as the largest inbound market recording over 30% increase in demand. British travellers increased demand by nearly 50% and accounted for approximately 5% of all demand in Australia making the UK Australia's second-largest visitor group.
Drew Bowering, director of Australia for Expedia Lodging Partner Services, said the diverse increase in international visitors to Australia was clearly good news for hoteliers because these visitors tend to stay longer, book further in advance and are less likely to cancel their stay.
"The insights and trends Expedia is able to gather on international visitation helps our hotel partners target travellers through campaigns, promotions and sales. By working with Expedia group, Australian hoteliers gain exposure from the more than 200 travel booking sites in more than 75 countries in 35 languages, in addition to a myriad of mobile sites and apps, from brands such as Expedia, Hotels.com, Travelocity, Orbitz, Hotwire, Egencia, Expedia Affiliate Network and others."
"We continue to collaborate closely with Tourism Australia to drive long haul travellers' interest in Australia's lesser known destinations. For example, we understand that UK travellers are not likely going to only come to the Northern Territory when they visit Australia. Instead, their visit tends to be a part of a larger, country-wide trip. Using very targeted, dynamic ads, the campaign 'Planning a Trip to Sydney, Why not Add-On the Northern Territory' highlighted the ease of travel to the Northern Territory," Mr Bowering said.
Demand from New Zealand grew by about 25%, making Kiwis the third-largest inbound travel market with almost 5% share of demand. Japan and Hong Kong were the fourth and fifth largest inbound traveller markets, growing around 40% and over 90% respectively.
Of the top five international markets, UK tourists had the longest booking window at 1.2 times longer than Kiwis (63.1 days vs 49.4 days). However, it was Kiwis who recorded the highest average length of stay at 3.1 days. British travellers were slightly behind at 2.9 days, while Japanese tourists stayed for 2.7 days.
The top 5 destinations for visitors from the US and UK were Sydney, Melbourne, Cairns, Brisbane and Perth.