Industry
Selling the holiday experience with visual content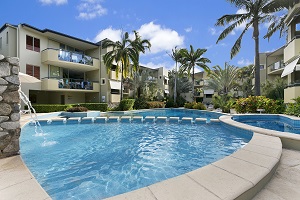 With so many online resources available to travellers and holiday-makers, it is easy to get lost in the crowd of accommodation options.
Increasing numbers of booking websites with many allowing property owners to directly sell holiday accommodation, means that the right marketing strategy and content is more crucial than ever.
The combination of technological advancements and visual-content-hungry consumers makes it important to capture attention and be unique by selling the holiday experience. Websites have become highly image and video-based and this is often the first point of contact between your business and a potential customer.
By first deciding what makes your accommodation unique a visual marketing strategy can be used to and points of differentiation. its full potential by highlighting the key features
Professional photography
One way to highlight these features and make a great first impression is through the use of professional photography. Dusk and daytime photography can be used to create a prestige look and strengthen the branding for holiday accommodation.
There are a number of advantages to choosing a professional to capture images of your property.
• Expert use of lighting and composition of a professional will allow them to set up and compose images to highlight the key selling-points of the accommodation and location. With proper lighting, each space will look inviting and immediately position you above any DIY photography listings.
• A professional will have access to equipment and editing services to provide well-rounded support, fast turnaround times and provide extra services such as aerial photographs, panoramas and videos both during the day and at dusk.
• A professional can help by understanding the branding and style strategy of a business and aligning the content created to match. By taking the time to create a brief a professional can take photographs that are in keeping within the aesthetic of a company's website and other branding aspects.
Virtual tours
Virtual tours are becoming a readily available marketing tool in the commercial sector. 3D scanning technology and panoramic imaging can offer the full experience of the accommodation by creating a walkthrough tour with 360 degrees of access (including common areas such as pools and gymnasiums) you can provide a unique advantage with all the information that a guest requires to make a booking. Another option is the use of Google Business View where companies can gain better placement in Google searches and provide 360 degrees of imaging of the location, entrances and lobby of their building. Each of these tools provides great confidence to consumers when deciding on their accommodation.
Aerial imagery
Aerial and drone photography is a great tool for promoting holiday accommodation. Not only does it display the architecture and the outdoor features of a property but also the location within its surroundings. A great tool if you have beach-facing accommodation or vast natural surroundings.
Video
Another tool available to resort businesses is video. There are a number of options for video from simple low-cost slideshows to full home and accommodation tours.
Videos are a very emotive medium with music, images and narrative and this is the perfect opportunity to display the lifestyle and holiday experience that comes with the stay. Both photos and video can be easily integrated into websites and provide plenty of content for other marketing aspects such as social media and e-newsletters.