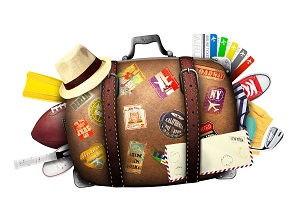 Tourism
TAA welcomes government review of 'backpacker tax'
Australia's peak hotel industry body, Tourism Accommodation Australia (TAA), has welcomed the federal government's announcement today that there would be a six-month postponement of the introduction of the 'backpacker tax' to allow a 'whole of government' review into working holiday visas.
TAA made a number of submissions to the Federal Government arguing that the tax hike would provide a major disincentive to working holiday makers, and particularly backpackers, at a time when the industry was already experiencing shortages, particularly in regional and remote areas.
"This is a very sensible first step by the Government and one that is applauded by the tourism and hospitality sector across the country," said TAA Chair, Mr Ferguson.
"Working holiday makers are an important source of labour for the accommodation industry, filling chronic labour shortages in regional areas during seasonal periods.
"Australia competes globally for backpacker tourism and this change would have acted as a serious disincentive to working and travelling in Australia at a time when the Government's own commissioned survey identified the need for 123,000 additional workers in the hospitality and tourism industry by 2020."