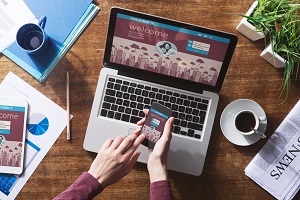 Marketing
How to leverage your PMS data to increase direct bookings
Personal customer service has always been vital for the hospitality industry.
With the increase in data that is being collected from guests, hotels should be able to personalise their marketing and communications to meet modern consumer expectations. This not only makes for a better experience, but has been proven to increase retention and conversions. According to research from Squared Online, companies using personalised marketing have experienced an average 19 percent increase in sales (Armstrong, 2013). Hotel guests want and expect accommodation providers to use the information they have already provided to offer unique and highlytailored messages. Your property management system holds the key to unlocking a wealth of data about your guests and their needs, encouraging new and repeat direct bookings.
Selling an experience that extends over days or weeks means that guests need to feel welcomed and wanted. Onesize fits all marketing communications are no longer enough to satisfy consumers. Who doesn't enjoy the feeling of walking into a business and being recognised, welcomed, and treated as an individual? We all appreciate the personal touch, and this applies to the marketing we receive online. Sixteythree percent of consumers say they would spend more money with companies that personalised their promotional offers, while 78 percent feel that personalised content leads to a deeper relationship with a brand (Armstrong, 2013).
Businesses that try to appeal to everyone might end up satisfying no one. Be clear on who is your target market by analysing your past guests. Look at their state and postcode to determine the areas they travel from most. Keep records of your guests' characteristics to determine if your perfect customers are families, businesses, youths, retirees, or another prominent demographic. Everything you do to promote your property needs to be done with your perfect guest in mind.
Email addresses are essential for communicating with your guests online. Staff should be trained to capture the contact details of anyone who enquires so you can build a list of guests and prospects. When sending email campaigns, be sure to address your recipients by name, remind them how long it's been since they last visited, or mention their home state to impress your guests and keep them coming back.
Your PMS is no doubt recording guests' home addresses as part of your ongoing operations. Filtering based on state and postcode gives you the ability to send highly targeted communications to your past guests. Invite those within a twohour drive radius to return for a weekend getaway, with a discount or addon incentive if they book direct. Alternatively, if guests need to travel a longer distance to your destination notify them when a discount airfare deal becomes available for their city.
Send promotions based on your guests' date of booking and date of visit. Once they've booked, email information about your destination and the attractions it has to offer. In the lead up to their stay, encourage them to book tours and activities through your services. Welcome guests on the day they checkin, and remind them of any important information about their stay such as arrival procedure and the wireless internet details. Shortly after departure, send a thank you note to all guests who have stayed at your property. This process is great for building rapport and encouraging repeat visits.
Upon checkout, guests should also be invited to provide a review that can be promoted on your own website, or to rate their experience on thirdparty review sites. These reviews will help future guests make a decision when seeking accommodation in your area. A recent leisure travel study compiled by Fuel found that 95 percent of people trust reviews on a hotel's own website, while 83 percent will read reviews prior to booking (Butler, 2016).
If you have a major annual event that occurs in your area, such as a music festival or sporting competition, you can notify past guests to prompt a return visit. Guests who stayed at your property at the time of the last event may appreciate a reminder or opportunity to rebook early for the next event. You can also offer them an incentive to book direct, further rewarding their loyalty.
Reward your loyal guests by offering exclusive deals based on their booking history. Make a point of contacting guests when they have had multiple stays or spent a certain amount at your property to encourage another visit. Ensure these thresholds are realistically attainable and offer rewards that are high value to your guests. This can serve as an informal loyalty program to encourage repeat business.
Help your guests to celebrate by taking note of any important dates such as birthdays, weddings and anniversaries. Use this information to send an invitation, exclusive offer or gift to redeem at your property in honour of their special day. This same strategy can be applied to business travellers; send them lunch menus, and make note of their important dates to offer special deals for meetings and award dinners.
Lastly, keep in constant contact to maintain your relationship. Remind your guests you are still there, let them know about promotions, seasonal offers and any other newsworthy information they may find relevant based on your information about them. By keeping your property on their mind, your guests are more likely to return for another stay or refer you to friends and colleagues.
If hotels and accommodation providers want to excel at marketing in 2016, they need to focus on personalisation. With the increase in data that is being collected from customers, hotels should be able to personalise each guest's communication and service towards them. There is an overload of content, products and services out there. By providing a personalised experience, particularly one that is predictive rather than reactive, hotels have a real opportunity to provide muchneeded value in an increasingly noisy world of choices.