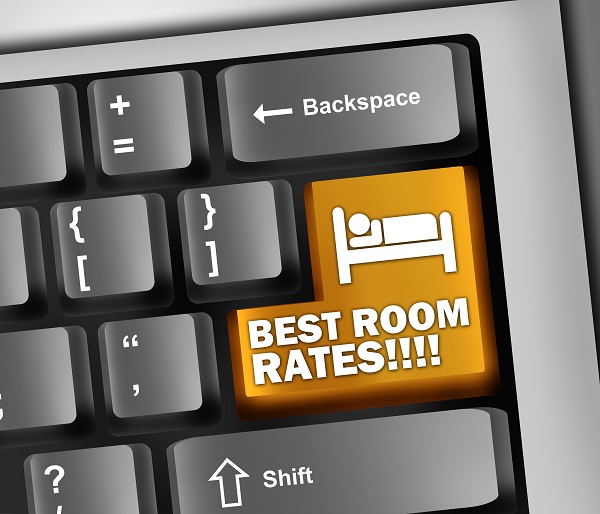 Don't you just love it? There was a time that a sandwich came with exciting fillings; sometimes sweet, sometimes savoury, and opening the bag at lunch time beheld many surprises. How many layers do we have today you might have pondered? A double decker, a triple decker, a Club?
But not anymore! Now the only fillings in our sandwiches are a bunch of tasteless tech, layer upon layer and the triple decker has risen to more of a tower with a hefty price to match!
The latest offerings in "rate management tools" reveal more examples of how crazy the industry has become, we clearly left our marbles in our lunch bags in the school playground along with the good old fashioned sandwich.
These tools track your competitors' rates and adjust yours accordingly…
I keep pinching myself hoping that sometime soon someone is going to start using their common sense regarding what price should be charged by whom, in return for what, rather than relying on a piece of expensive technology to instruct our every move!
Take an inner city CBD hotel. If it's branded Marriott or Hilton, or perhaps Westin, the room description clearly shows the size of what you're going to get for your money. 46m – 78m seems to be the standard and therefore a customer can view with certainty in their own mind what they're getting for their dollars. The price between these hotels will vary based on the age of the product, along with concierge services, on site restaurants, 24-hour reception etc. These products can be commoditised to a small degree and therefore a tool, such as this, may be of some benefit. The monthly cost will hurt a little though.
However, when you then try to use such technology for the remaining 85% of accommodation within Australia, there is only one way the industry will go, and that is down! It is impossible to commoditise anything that has a differing cost of supply and the majority of Australian accommodation suffers from this problem. Apartments are way bigger than a standard hotel room, resorts have several owner investors not the luxury of just one overall owner and costs cannot necessarily be pooled, they are individually apportioned to each apartment owner. The building costs inevitably vary so the body corporate fees charged to each owner are also variable. And so the differences go on.
The on-site manager cannot always choose how much he will charge a guest. Many owners have a minimum price per night in place, restricting the onsite manager from selling one night stays or three nights for less than XYZ dollars. How the room is furnished impacts the cleaning costs, therefore it is impossible to compare your own 4 star one-bedroom apartment to an apartment in the building next door or perhaps to the one across the road.
So the fundamental problem experienced by properties that are seeing their rates plummet even further is unsolvable by a rate management tool. The tool itself is in some part actually causing the problem to escalate.
Operators need to understand their bottom line product cost, what margin they need to achieve in order to make the business viable to both the apartment owner and themselves as the business owner, and what profit they would ideally like to see; if such a thing exists these days.
Once this is known, the minimum and maximum price can be set and left to do its job. A bit like the good old days; one rate in low season just allowing things to scrape along, with higher rates in mid and peak season to bring home the bacon.
So how does another piece of expensive technology propose to help you achieve this desired outcome?
It doesn't!
What these products serve to do is create even more competitiveness in an already desperate environment, which will ultimately result in rates being driven even further down. The winners are the guests who are paying less today than they were 5 years ago and the tech companies who are good at creating a frenzy in order to line their own pockets.
Ask yourself this. If a rate management tool told you that the two hotels you've been watching have just slashed 25% off their prices, are you going to follow suit? What if it resulted in both you and the apartment owner losing money? If the answer is yes, then save the money you'll waste on these products and close the doors now as your business is going to go downhill very fast.
If the answer is no, then why do you need to know what the other two hotels are doing in the first place? Shouldn't you be focussing all your energy on driving and watching your own business, perhaps investing in marketing solutions that can help you stand out from the crowd? Shouldn't you be watching the bottom line and accepting that at the end of the day you can't sell a room for any less than it costs you to supply?
So set your price and accept if a room won't sell at that price, it needs to remain unsold.
Unless the industry stops listening to the hype created by self-serving tech companies, hotel prices are never going to be where they need to be for the industry to become viable once more. So send these expensive sales people packing and get back to the basics.
Make a good old fashioned sandwich, grab a pack of marbles and start the number crunching the way you used to. Once you know what you're looking at, you can start to manage your inventory and pricing in a calculated way; not based on guess work. Believe it or not there are tools out there that will adjust your pricing automatically based on YOUR business plan, not your neighbours, and these are well worth a second look. Mostly because you can't be on deck 24/7, they can be your hands and brains whilst you sleep.
And like any good business plan based on facts, the outcome for your business should be positive!