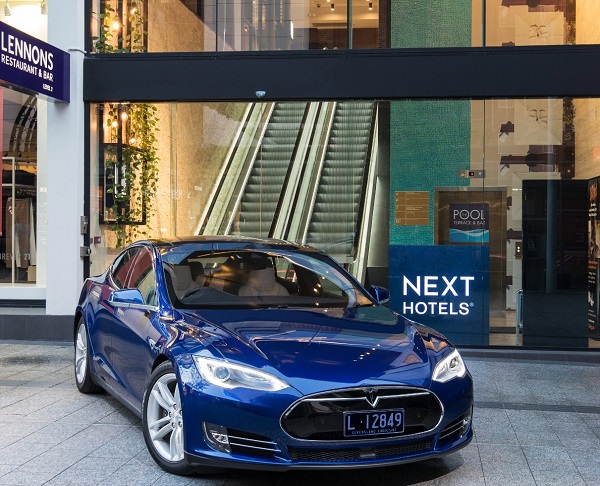 Next Hotel Brisbane has launched Next Journey, a chauffeured Tesla limousine service with "zero emissions for the journey and zero compromises for guests".
The automobile is accessible to both guests and the general public for airport transfers or a day trip to the Gold Coast or Sunshine Coast.
The hotel's concept is to connect guests to the hotel, with check-in occurring en-route and guest arrivals heading straight to their rooms.
"It made perfect sense for Next Hotel to align with like-minded disruptors that challenge mediocrity within their industries. The similarities are paralleled with shared philosophies of innovation, technology and efficiency. We are the first hotel in Australia to offer guests' access to a Tesla for their transport needs whether that be for business or leisure", said Alex Billing, general manager for Next Hotel Brisbane.
"This as part of our underlying philosophy to think differently, especially when it perfectly frames the first impression for our guests", said Mr Billing.
Just as Tesla's vehicles update their software to keep the car state of the art, Next Hotel Brisbane says it will update the Next app so guests have the latest information at their fingertips.
The hotel is also equipped with a Tesla electric charging point for car owners and offers free access to high speed wifi that is complimentary in guest rooms and public areas, whether staying in-house or not.