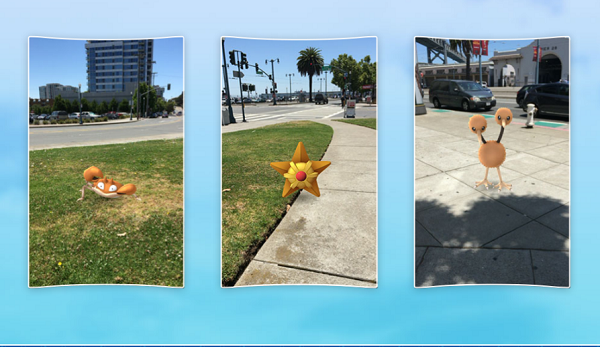 News
POKEMANIA: Pokémon Go decides the next holiday hotspots for Aussie millennials
Aussie millennials will do anything to catch 'em all, with an overwhelming 72% planning on playing Pokémon Go on their next holiday, according to new research.
Hotels.com studied Aussie millennial travellers and found that more than a third (37%) will consider travelling abroad or domestically to new destinations in order to find more Pokémon, and 38% said they would choose their next holiday destination because it's a Pokéstop hotspot.
Additionally, Aussie millennials on average plan to spend over three hours per day (3.25 hours) playing Pokémon Go on their next holiday, and a whopping 47% said they will play the game more when they're away on their next holiday than what they do at home.
Enticed to learn, explore and crawl
It seems millennials will also be getting more out of their holidays thanks to Pokémon Go. Thirty-one percent of holidaymakers said they'll spend more time than ever exploring a city and 36% believe they'll learn more about a destination all because of their Pokémon-chasing.
Typical holiday activities are also getting a shake-up thanks to the game, with Aussies adding new activities to their holiday agendas. Thirty-five percent of Aussies said they would be keen to go on a Pokémon Go Bar Crawl and 40% said they would trek around a destination searching for Pokémon on their next holiday.
Destination Pokémon
Japan came out on top as the most popular country Aussie millennials were prepared to travel to in order to play Pokémon Go. In terms of cities, Tokyo came in at number one, with 27% of respondents willing to jump on a plane to Narita Airport in search of Pokémon. Other Japanese cities that landed a spot among the top 5 places to travel to in search of Pokémon included Kyoto (18%), Osaka (17%), and Fukuoka (17%).
Surprisingly, Siberia (6%), Mount Everest (6%), the Arctic Circle (5%) and the North Pole (4%) were some more of the quirky destinations that featured on Aussies' travel list in their quest to fill up their Pokédex.
Closer to home, Melbourne took out the top spot, with 41% of millennials prepared to travel to the city in order to catch Pokémon followed by Sydney (38%) and Brisbane (37%).
The hotel hunt
When it comes to choosing a hotel, it seems millennials are as tech hungry as always, with half looking to select a hotel with free Wi-Fi just so they can play Pokémon Go. Twenty two percent said they would choose a hotel because it offered free lures, while 10% said they would only select hotels where Pokémon have been found.
Aussie millennials also confessed that they're more likely to use a Pokégym in a hotel (34%) than the actual hotel gym (22%). Luckily though, Pokémad Aussies will still be getting in some exercise whilst on holiday as the survey revealed gamers expect to walk on average nearly four kilometres per day in search of Pokémon. Sixteen percent plan on walking five to six kilometres per day and 17% plan on walking over seven kilometres per day just to chase Pokémon!
Katherine Cole, regional director for Australia and New Zealand for the Hotels.com brand said: "We're excited about where PokémonGo will take Aussies and what fun activities they'll be adding to their holiday agenda whilst hunting down the best Pokémon.
"We can see from our research that the game is making holidaymakers more spontaneous and opening up minds to new adventures, in new destinations at every corner of the globe.
"Hotels.com has even embraced the game with a team of 'techiemons' on the case, looking at how we can integrate a 'Pokétels' algorithm into our mobile app."
Top 10 Pokéstop hotspots predicted by Aussie millennials:
New York (65%)
Tokyo, Japan (when it is launched in Japan) (53%)
Sydney (46%)
LA (40%)
London (40%)
Melbourne (37%)
Las Vegas (33%)
San Francisco (23%)
Brisbane (22%)
Kyoto, Japan (when it is launched in Japan) (21%)
Top five landmarks predicted to have the most Pokéstops nearby:
Big Ben, London (48%)
Central Park, New York City (47%)
Sydney Opera House (41%)
Times Square, New York City (40%)
Bondi Beach, Australia (33%)
As more and more people are becoming addicted to the game, Hotels.com has compiled a list of 10 'Pokétels' where multiple Pokémon have been spotted: