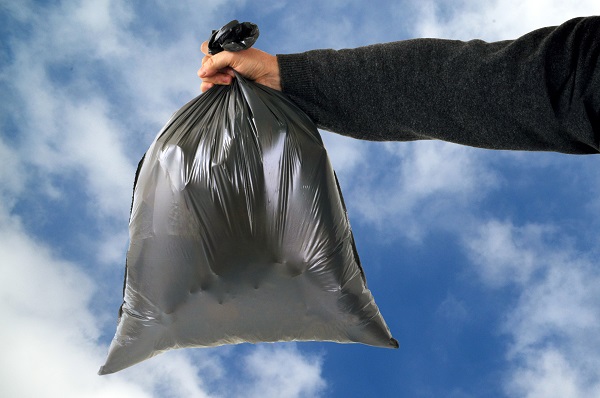 A strategically placed hotel-room bin will inspire good guest behaviour, minimise waste and save money.
But which bin and where to place it?
Hotels are as individual as their guests, which is why there are over 20 different bin styles.  From pedal bins, to waste-paper bins, wire mesh, plastic, stainless steel and coated finishes.
Size is always an issue – despite what anyone says. 
Bin sizes are inversely proportioned to hotel stars.  The smaller the bin the more luxe the property.  In top-end properties the bin is not the focus and aims to blend into the background of the room. Housekeeping usually visits more than once a day, so any rubbish is quickly removed.  Guests don't want any tell-tale signs of empty drink bottles or pizza boxes the next day.
In larger apartments or family-style accommodation where there may be more guests or long-stays, the reverse is true.  Guests want to walk into their new digs, quickly size up their accommodation, make themselves at home and find everything they need quickly without hunting around for hiding spots or secret cupboards.  So nothing too fancy, nothing too complicated.
If the bin is in sight and placed in the refuse areas, it will be used.  Often a range of bins is called for, from a pedal bin for the kitchen area, a smaller bathroom bin under the sink, even a vanity bin for old cotton buds and razor blades and a wire bin at the work station or plastic bin in the living area.
There may be less smokers around today, but fire retardant bins are still a staple.  Seems that most operators prefer to err on the side of safety – even in non-smoking rooms.
Environmentally conscious guests will seek out properties that reflect their values to leave a minimum foot print.
Sort through a typical waste bin in a guest room and there will be 40 percent filled with paper and cardboard, 20 percent will food waste and 15 percent with bottles, cans and plastic. All recyclable.
Proprietors realise that much of what guests throw away can be recycled instead of going to landfill.  As well as the financial benefits of reduced waste collection services greenhouse gas pollution is minimised too.
So fundamental are bins in the fit-out arsenal that as well as designing bins to match brand standards, companies are developing new products to add to the already burgeoning list of criteria, shapes, sizes and materials.
So next time someone asks, 'where you bin?'  tell them where you've wheelie bin.