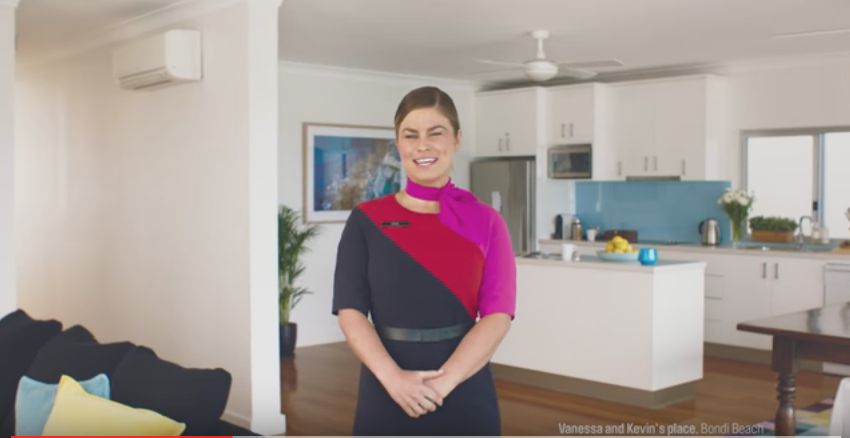 In a move that TAA has labelled "a slap in the face" to traditional accommodation providers, Australian carrier Qantas and short-term accom site Airbnb have partnered up.
Qantas Frequent Flyer members will be able to earn Qantas Points when they book Airbnb accommodation through qantas.com following a new deal with the sharing economy site.
Tourism Accommodation Australia's response to the announcement:
"While we respect the right of airlines to make commercial agreements with various organisations, Qantas should understand the importance of working with partners who fully support and contribute to the tourism industry and meet all their regulatory requirements," said TAA CEO, Carol Giuseppi.
"Around the world cities and countries are moving towards greater regulation of businesses such as Airbnb because they are operating in the commercial space without meeting the same regulatory requirements that legitimate hotels, motels, service apartment and B&B operators have to meet.
"These unregulated short-term accommodation operators do not have in place the consumer safety and community amenity regulations and insurances that apply to regulated operators, nor do they pay the requisite fees and taxes. This is why so many overseas jurisdictions are regulating to prevent even more non-resident apartments and houses being taken off the long-term rental market and sold as unregulated short-term accommodation.
"These online operators have morphed from their original idea of providing 'share' accommodation to becoming fully fledged commercial property operations where no sharing is involved. That's the case in Sydney and Melbourne, where Inside Airbnb has estimated that up to 61% of listings are for entire homes or apartments. If these businesses want to operate in the commercial short-term accommodation market then they need to abide by the regulations of other commercial operators.
"Until that is the case, we call on tourism operators like Qantas to only deal with legitimate accommodation partners who adhere to the same regulatory framework as they do."
Qantas & Airbnb CEOs elaborate on new agreement
Qantas CEO Alan Joyce said: "The way that people around the world plan, book and experience travel is changing rapidly with the digital revolution," Mr Joyce said.
"We know many of our customers are just as likely to arrange an Airbnb as they are to book a hotel, and we wanted to recognise and reward them for that.
Airbnb CEO and co-founder Brian Chesky added: "Our announcement today with Qantas highlights the rapidly growing movement towards the personalised and unique experiences available through the Airbnb community.
"We're focused on connecting people with the hospitality of locals, welcoming travellers into their communities so they can truly belong anywhere. There are just a handful of global brands who understand that travel is now changing for the better. Qantas is one of those brands."
At the moment, Qantas and Airbnb are offering Qantas Frequent Flyer members the chance to win four return business class tickets to San Francisco for the winner and three guests from the winner's closest Qantas port in Australia; Qantas First Lounge access in Sydney prior to departure; five nights' Airbnb accommodation in San Francisco using an Airbnb voucher to the value of $5000; $4000 spending money loaded onto a Qantas Cash card; and return transfers from/to San Francisco airport.