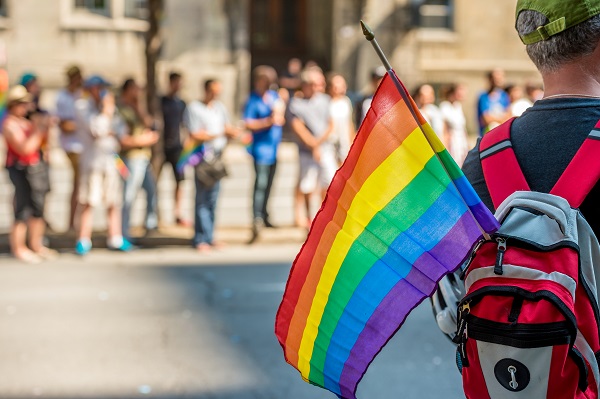 Marriott and IHG, in particular, received high scores on the Human Rights Campaign's (HRC) 2017 Corporate Equality Index (CEI).
The CEI is a national US benchmarking survey and report on corporate policies and practices related to LGBT workplace equality, administered by the Human Rights Campaign Foundation.
IHG, for the third consecutive year, and Marriott, for the fourth consecutive year, were each named a Best Place to Work in terms of LGBT equality with a 100% rating. In the first year of the CEI, just 13 businesses achieved this rating but this year, the number increased to 517. Moreover, zero hotels/resorts/casinos received the rating in the first year but this number has now shifted to 13.
The 2017 CEI rated 1,043 businesses in the report, which evaluates LGBT-related policies and practices including non-discrimination workplace protections, domestic partner benefits, transgender-inclusive health care benefits, competency programs, and public engagement with the LGBT community.
Elie Maalouf, chief executive officer, the Americas, IHG, said: "As a global hotel company, we deliver true hospitality to a rich diversity of guests every day, and we believe in creating that same welcoming environment for all of our colleagues. Our perfect score is a testament to this commitment, and we are very proud to again be honoured and recognised by the Human Rights Campaign Foundation."
IHG noted in a statement that it has supported the repeal of the Defense of Marriage Act (DOMA), as well as the campaign to enact the Employee Non-Discrimination Act (ENDA), which codifies in U.S. law a set of policies that IHG currently abides by as a company. As part of the Human Rights Campaign's Business Coalition for Equality, IHG is one of 60 major companies that have officially endorsed the bipartisan Equality Act, which would provide the same basic protections to LGBT individuals as are provided to other protected groups under federal law, in employment, housing, education and public services.
David Rodriguez, executive vice president and global chief human resources officer, Marriott International, said: "Our policies have always focused on making every associate and every guest feel equally valued and respected at every one of our properties. We are grateful to the Human Rights Campaign for this recognition of our commitment to inclusion and workplace excellence."
This year, Marriott officially joined the HRC Global Business Coalition, a public forum for major multinational businesses to advance workplace protections for LGBT employees worldwide. In addition, last month, Marriott CEO Arne Sorenson delivered keynote remarks at the annual Gala of the National Gay & Lesbian Chamber of Commerce.
Read the full HRC report here. Below is the full list of hotel, resort and casino companies rated a 95 or higher.
Borgata Hotel Casino & Spa
Caesars Entertainment Corp.
Choice Hotels International
Hilton Worldwide
Hyatt Hotels Corp.
InterContinental Hotels Group
Kimpton Hotel & Restaurant Group
Marriott International Inc.
MGM Resorts International
Starwood Hotels & Resorts Worldwide
The Cosmopolitan of Las Vegas
Wyndham Worldwide Corp.
Wynn Resorts Ltd.
Carlson Inc.