Recently, Aquis Australia unveiled plans for a $440 million hotel on a beachfront position in Surfers Paradise that it hopes will attract a new generation of well-heeled travellers to the Gold Coast.
The project is planned for the site of the current Pacific Point apartment complex and adjoining properties at 3464-3466 Main Beach Parade, Surfers Paradise. The current tower will be demolished to make way for a 48-storey complex that will include 580 hotel rooms and suites as well as the Gold Coast's premier dining and entertainment facilities.
A Development Application was lodged with the Gold Coast City Council in late 2016. During construction, the company said the project is expected to create more than 850 jobs and once operational the new hotel is expected to generate more than 200 full time positions.
It is the only new, large-scale hotel currently planned for south–east Queensland not linked to an integrated resort/casino project.
Aquis Australia chairman Tony Fung said the property would be the first truly six-star beachfront hotel in Australia and target 'super luxe' travellers from around the world.
"Our goal was to create a hotel that would become a destination in itself, something that is instantly recognisable and synonymous with luxury," he said. "The fact we have been able to secure this incredible site on the beachfront for the project will only enhance its attraction to domestic and international visitors."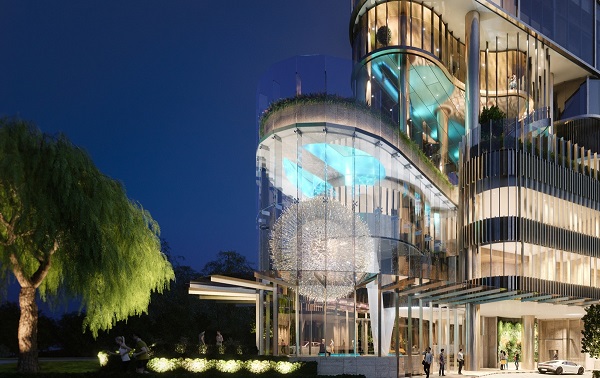 "We have been very vocal in our belief that the Gold Coast has the potential to expand into exciting new markets and attract a new generation of luxury traveller if it can provide accommodation and facilities that match and exceed anything else the world has to offer."