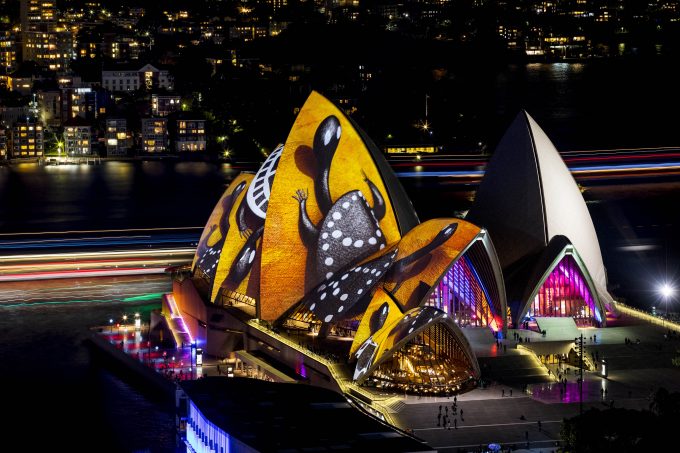 News
Vivid Sydney's lights heat up hoteliers' winter nights
Last-minute demands for Sydney hotels will likely spike in coming weeks, with the 'high voltage' of arrivals in town for Vivid Sydney Festival.
Expedia group data has revealed nearly 80% of stays were booked during the festival or within one month of the opening night in 2016, boosting occupancy and higher room rates during the traditionally quieter months, and visitor numbers are expected to climb from last years' figures.
Last year's Vivid Sydney attracted a record 2.31 million visitors and with more than 260 events planned over 23 nights this year, the 2017 festival is shaping up to be the biggest and best Vivid Sydney event ever. The annual event continues to go from strength to strength as evidenced by Expedia's group data from the past two years.
Hotel partners in Sydney experienced a 40% year-on-year uplift in demand during the Vivid Sydney Festival last year. While they enjoyed the steady business from domestic travellers, which grew at a healthy pace of 30% year-on-year, international demand grew phenomenally by 2.5 times.
This solid growth comes at the beginning of winter, when occupancy for Sydney hotels is traditionally lowest. According to a 2016 STR report, occupancy from May through to July averaged 82.4% in comparison to peaks of 90% in November and February. Nevertheless, during these anticipated lulls, among Expedia group trends, data2 shows that Vivid Sydney festival alone contributed nearly 40% share of demand for the entire winter period. In line with the growing popularity of Vivid Sydney each year, this share was up in 2016 by over 10% compared to the previous year.
Aside from the noteworthy share of demand brought forth by the Vivid Sydney event, hoteliers will be pleased to learn that the average daily rates (ADRs) during the festival were about 5% higher than non-Vivid Sydney rates in winter 2016.
Importantly, Vivid Sydney helps hoteliers fill their rooms during weekends when business travel drops. Weekend demand during Vivid proved lucrative for hotels as they not only fetched the highest ADRs, demand was also up by 10% compared to non-event weekends in the winter season 2016.
Drew Bowering, senior director of market management at Expedia group, said:
"Vivid Sydney presents an exciting opportunity for Sydney tourism operators and although it has traditionally been associated as an attraction for domestic markets, the home-grown festival has been garnering international attention in recent years. This is great news for Sydney hoteliers and the broader tourism sector as international guests tend to stay longer, spend more and book farther in advance than domestic travellers."