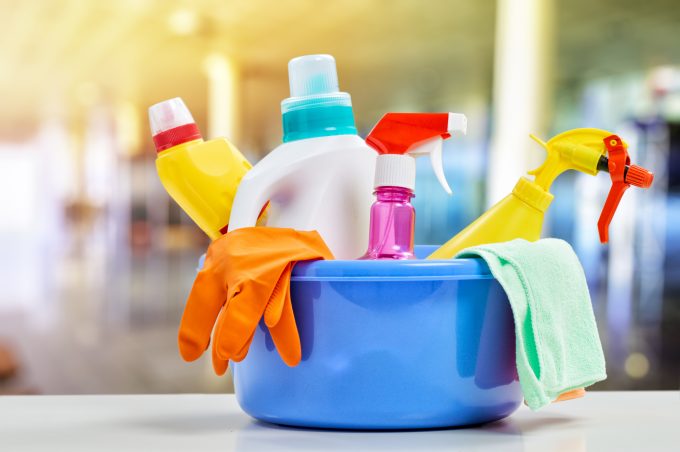 Mastering the art of cleaning is essential when running and maintaining a resort, hotel, motel or any other accommodation type.
In larger establishments, the housekeeping department is often the huge with different attendants employed to do specialised jobs throughout the property, from room attendants and night cleaners to housekeepers and laundry attendants. Each worker requires the very best tools of the trade to maintain high standards of hygiene and appearance.
Guests post more online reviews about room cleanliness than anything else and the easier it becomes for guests to investigate, compare and review room cleanliness, the more crucial it is for businesses to raise their cleaning game!
The utmost caution must be employed when purchasing cleaning equipment; after all, it is more than just an investment in a broom, trolley, or mop… It's about investing in your reputation. Cleaning a hotel with sub-standard equipment will mean you have to settle for a dirtier guest environment or else it will take you much longer to achieve perfect results; either way, it's a lose-lose situation.
Once purchased, equipment must be maintained. Otherwise, problems will arise such as complaints from staff and guests. Recently, we experienced a technological acceleration in cleaning equipment and products. With this, meeting guest demand for perfection became a whole new kettle of fish, in part due to increasing guest appetite for earth-friendly cleaning solutions. On the bright side, there is now a much wider range of market options.
How choosing high quality equipment/products benefits your business:
Increases housekeeping staff cleaning capability.
Reduces work fatigue and injuries.
Improves overall hygiene.
Prevents sickness and spread of bacteria and viruses.
Increases productivity.
Saves time/money and resources.
Better manoeuvrability; get into awkward places.
Eco-friendlier.
Easier to operate.
What equipment to use?
Manual cleaning equipment:
Abrasives: sharpening stones or grit papers used to polish metal or wooden surfaces.
Brushes: with bristles or dusters, they can be scratch-free, and they remove stubborn dust.
Maid's trolley/housekeeping trolley: a large, organised trolley on wheels that is manoeuvrable to transport guestroom supplies and cleaning materials, room-to-room; it needs to be safe, stylish, and quiet.
Trollies have changed over the years, in their size, shape, and mechanisms but remain an important staple of the housekeeping department. It is one of the most visible pieces of equipment in an accommodation provider because it is in the corridor when guests leave breakfast or check out. If a business is operational 24 hours a day, guests will possibly see more of the trolley than any staff member!
Be aware that first impressions are everything and an untidy, unclean, out-of-shape trolley will project an unflattering image.
Janitor's trolley: may be smaller than the housekeeping trolley. It stores cleaning supplies such as detergents, spray bottles, dustbin, mop, and dusting cloths, in a compact manner for bathrooms and is usually kept in the bathroom cupboard.
Bins: waste, sanitary or recycling, they come in various sizes, colours and styles and are used in various ways to collect daily garbage around the property.
Cloths: soft, used for wiping the surface dust, and may come in various colours.
Dustpans: to collect dust and garbage, they can be long-handled to prevent bending.
Mops: there are various versions such as string mops, flat mops, dust mops, and synthetic mops.
Mop wringer: a mop bucket or mop trolley is a wheeled bucket used to wring out a wet mop at a good height to prevent bending.
Spray bottles: they are used to spray water or chemical solutions on the surface that needs cleaning or with scent to freshen air.
Electric cleaning equipment
Box sweeper: is an electric sweeper that consists of a friction brush that moves vertically or horizontally and it can clean floors as well as carpets.
Vacuum cleaner: probably the most frequently used piece of powered equipment in hotel housekeeping. There are various styles and types ideal for different environments. Uprights are very effective when it comes to productivity and dirt removal, due to brush agitation and suction. The down-side is the weight of the upright, especially for stairs and it is less manoeuvrable in tight spaces.
Back packs are productive and very easy on the user, especially on stairs, but they have lower capacity and it will need more emptying. Canister vacuums have the advantage of larger capacities but may be less productive.
Cordless vacuums are newer to the market and the long-life commercial battery operated in canister and back pack form are arguably safer, because there is less trip hazard over cords and less risk from electrical shock from cord damage. Wet and dry commercial vacuum cleaners are also available, and all vacuums on the market have made advancements in terms of noise pollution and HEPA filtration that maximises indoor air quality.
Polishing machine: adds shine to the hard floors.
Scrubber: for hardcore scrubbing where mopping doesn't suffice, it removes stubborn and sticky stains on the floors of cafeterias, restaurants, lobbies, and fitness areas where people can take food and beverages.
Vapor cleaning machine: can be used where chemical odours are not wanted. They heat up quickly, work with a low amount of moisture, and they can kill bed bugs and bed bug eggs.
Cleaning agents or chemicals
Apart from water and regular detergents, housekeeping staff use cleaning chemicals that are often available in the form of liquids, blocks, and powders.
Water: the most commonly used medium for cleaning and rinsing. Non-oily and non-greasy stains such as ink stains might be removed using just water.
Vinegar: can be used to remove light stains.
Bathroom cleaners: can come in liquid form for easy cleaning. They clean, descale and disinfect the bathroom walls, bathtubs, bathroom floors, sinks, and showers.
Clean air sprays: to remove the pungent smells of tobacco, smoke, and organic wastes. From hand sprays for a quick freshen, to wall mounted and powered dispensers and odour control systems.
Degreaser: used to remove the marks of grease and lipstick that cannot be removed by traditional washing. Degreasers also restore the surface shine and transparency of glasses and bowls.
Floor cleaners: one of the important tasks of hotel housekeeping is cleaning the floor, some areas may be busier such as lobby, corridors, restaurants, and dining halls. Floor cleaners and sealers are used for restoring their look and shine.
Surface sanitisers: reduce the presence of bacteria, containing different concentrations and fragrances.
Toilet cleaners: used to easily remove stains and plumbing scales and restore the shine of their surface.
Carpet cleaning agents: tackle soil contamination and spot removal for both interim cleaning and restorative cleaning. These carpet cleaning chemicals are often low-moisture and fast-drying.
Hand wash: provide both staff and guests with the best quality hand wash systems. Whether you provide a liquid antibacterial hand cleaner and sanitiser, an efficient mild hand soap, odourless, sweet smelling, or earth-friendly, it all depends on the products suitability for food preparations, bathroom, or guestroom areas. Then choose the most appropriate dispensing system. Don't forget that clean hands save lives!
Whatever equipment choices are for you, remember that it comes down, once again, to a simple matter of quality. If you invest time into searching through all the options and purchase only good quality equipment that meets both your business's needs and guest's standards, then not only will you rise to the ever-expanding expectations of your guests but also stay one step ahead of the game.