The APAC Revenue Management Summit was held at Rydges Melbourne 29-30 August: delegate numbers doubled the previous year's attendance and the Summit attracted the support of over 20 partners.
Headlined 'ADAPT & THRIVE', the Summit was planned and hosted by the Australian Revenue Management Association (ARMA) in support with the Accommodation Association of Australia (AAoA) and Tourism Industry Aotearoa (TIA) as industry partners.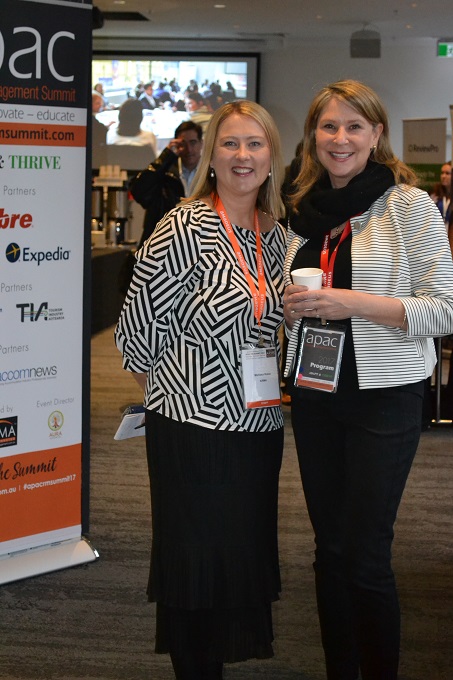 Delegates were treated to a choice of three revenue management focused workshops and ten thought leader discussion sessions led by leading industry experts with delegates grouped across a number of smaller "hubs". The thought leader sessions fostered greater engagement and educational insight for delegates on all the key topics impacting revenue maximisation and profit opportunities.
This year, the Summit featured the cruise industry and delegates heard from Tony Soden, Key Account Manager RCL Cruises Limited and Matthew Rutherford, Vice President Revenue Management and Deployment P&O and Cunard, Carnival Australia who both shared revenue management insights and yielding opportunities on their products.
The Summit again featured the CONNECT program encouraging delegates to chat with all market leading vendors, this also enabled them to enter the major prize which was drawn at the conclusion of the Summit courtesy of P&O Australia.
The day-and-a-half Summit finished with a wonderful and well attended networking session with post drinks and canapes at Bobby McGees, Rydges Melbourne and delegates also received a print copy of ARMA's revenue management magazine "RM", complete with original content.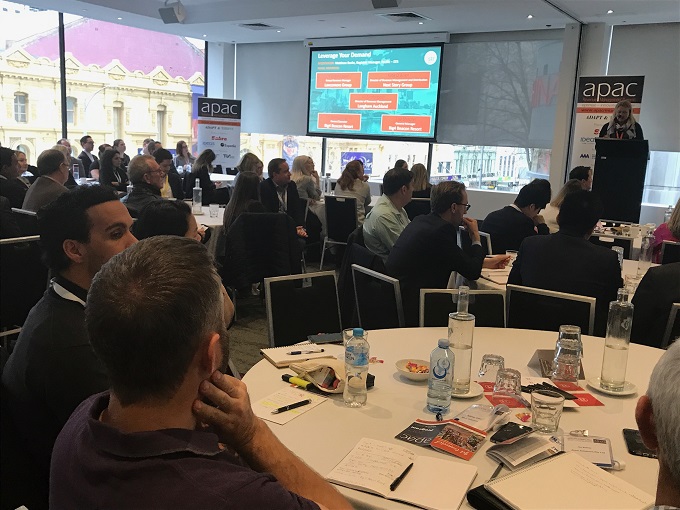 Once again, ARMA used revenue management practices when pricing its Summit, offering flexible pricing based around the varied needs of delegates. This allowed ARMA to maximise demand and revenue for the event which saw over 170 delegates attend with a strong mix of local, interstate and international representation. The Summit content was pitched to appeal to all accommodation operators and delegates included a diverse range of operators representing many different types of accommodation models across our industry.
This event would not have been possible without the support of platinum partners – Sabre Hospitality Solutions, IDeaS Revenue Solutions and Expedia. ARMA would like to thank all our event and industry partners with special mention to our Lanyard Partner Amadeus, Barista Cart courtesy of InnQuest Australia, Networking Partners InTouch Data and CMS Hospitality, and Media Partners accomnews and HM.
The APAC Revenue Management Summit will run again in 2018, please contact ARMA via the contact form at www.apacrmsummit.com if you would like to be involved or register your interest for early to market updates and promotions.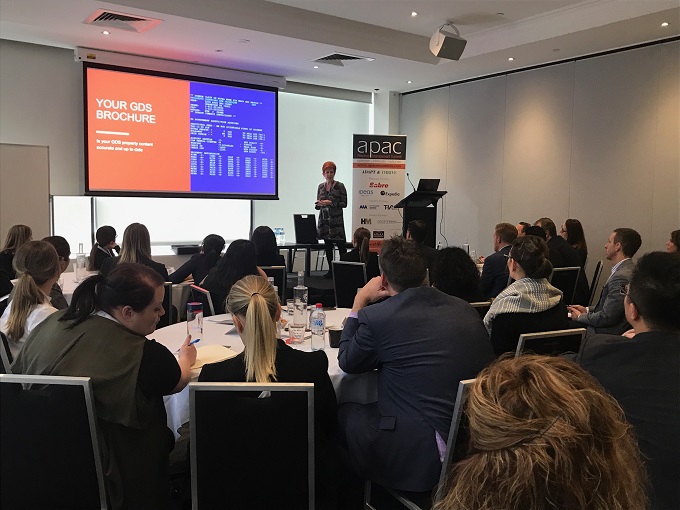 Some testimonials from this year's event –
"Thank you, Melissa and team, for an excellent two-day Summit, great speakers from the industry and a chance to meet market leading vendors/partners. No doubt, we are taking away a lot more than we had expected before coming up. Look forward to the next one."

"Wow, it has been the most thought-provoking content I've seen at a conference in a long time. Last year was good, this year next level. Maybe I know more this year, but the speakers were fantastic, the vendors fantastic, venue was excellent and catering awesome"

"It was awesome to be a part of this well-planned and well-delivered event. The topics were thought stimulating and the time slots, just enough to keep everyone's attention. Congratulations once again!"

"Just a quick note to thank you for an enlightening and inspiring 2 days!  All that upside!! And so great to see Holiday Parks participating in numbers 🙂
Looking forward to more opportunities to learn & improve our revenue management. I will be a definite repeat delegate"