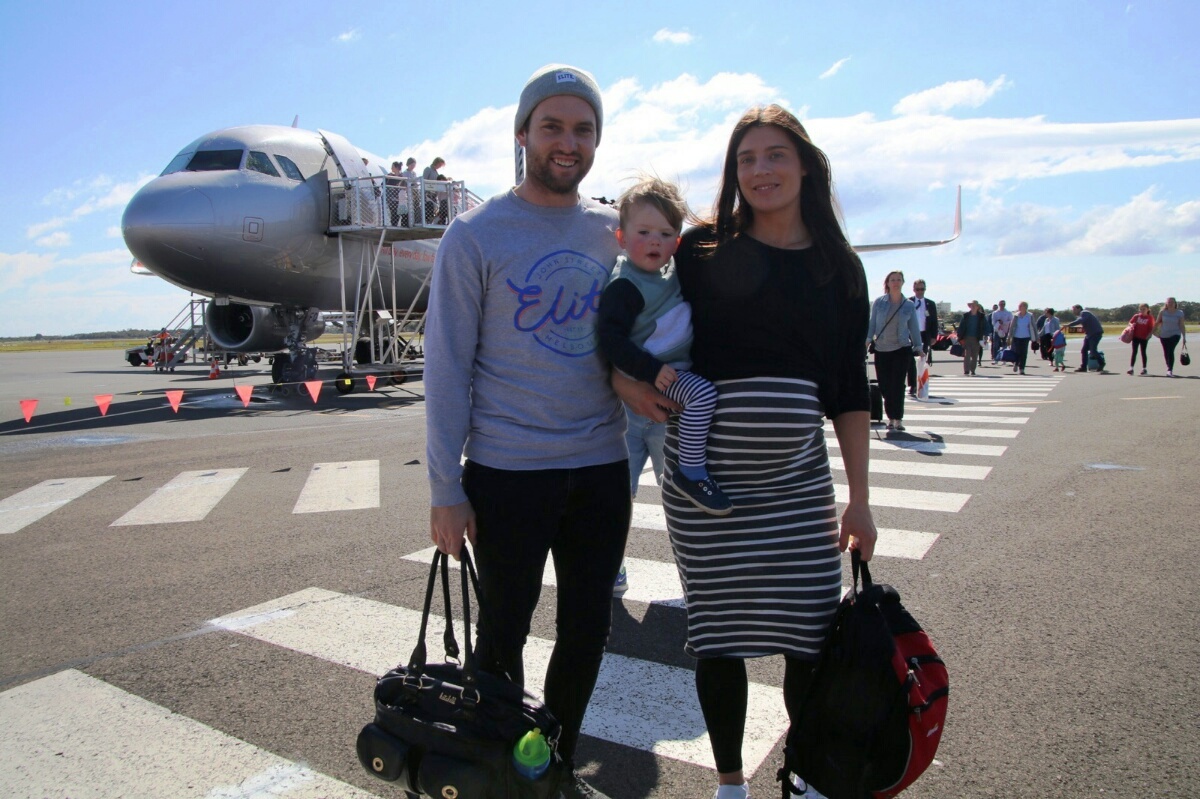 News
Sunshine Coast Aviation Partnership to leverage development
Sunshine Coast Airport, Tourism Noosa and Visit Sunshine Coast have signed a historic Aviation Partnership agreement that will see the three organisations combine forces to develop and implement a new marketing plan to drive future growth into the region.
The agreement was announced today by the three parties at the Sunshine Coast Airport and follows the decision by Sunshine Coast Council to approve construction of a new 2450m runway to cater for larger jets, along with a major upgrade of terminal and apron facilities. The project is scheduled for completion in 2020.
The three-year Aviation Partnership involves the three equal partners pooling $400,000 annually in marketing funds to grow business from the key interstate markets of Sydney, Melbourne and Adelaide, along with New Zealand. It will target routes that are identified as having potential to generate sustained growth and regional dispersal.
Visit Sunshine Coast chair, David Ryan, said the Aviation Partnership was a landmark agreement by the organisations that would bring benefit to tourism operators across the region.
"It is very encouraging that we have been able to combine our efforts with Tourism Noosa and Sunshine Coast Airport because while the region has enjoyed record domestic and international visitor arrivals in the past year, the redevelopment of Sunshine Coast Airport offers unique opportunities to accelerate growth, and requires a coordinated and concerted approach.

"This new aviation initiative will ensure that we diversify our market base and are in the best position to take advantage of the Airport's increased capacity to attract larger planes and new routes."
Tourism Noosa Chair, Steve McPharlin, said that the formation of the partnership demonstrates a collaborative vision by all parties.
"Tourism Noosa is excited by this new partnership with Visit Sunshine Coast and the Sunshine Coast Airport. It builds on our ongoing strategic approach of working with partners to grow visitor expenditure throughout the region which creates and retains jobs."
Sunshine Coast Airport GM, Peter Pallot, said the partnership represents a powerful strategic alliance to grow tourism in both our domestic and international markets.
"The expansion of Sunshine Coast Airport will remove the constraints of our existing runway, support growth in our existing markets and provide the opportunity to grow new interstate and international markets.

"We are delighted to be partnering with Visit Sunshine Coast and Tourism Noosa in this important initiative."
Tourism and Major Events minister Kate Jones said she looked forward to working with the group to provide more opportunities to stimulate tourism on the Sunshine Coast.
"Supporting the tourism industry on the Sunshine Coast to grow is a priority for this government," Ms Jones said.

"In the year to June 2017, 3.4 million people from around Australia visited the Sunshine Coast – up 4.9 per cent from the year before.

"Sunshine Coast businesses will stand to benefit the most from this partnership which I'm sure will help bolster that visitation growth even more."