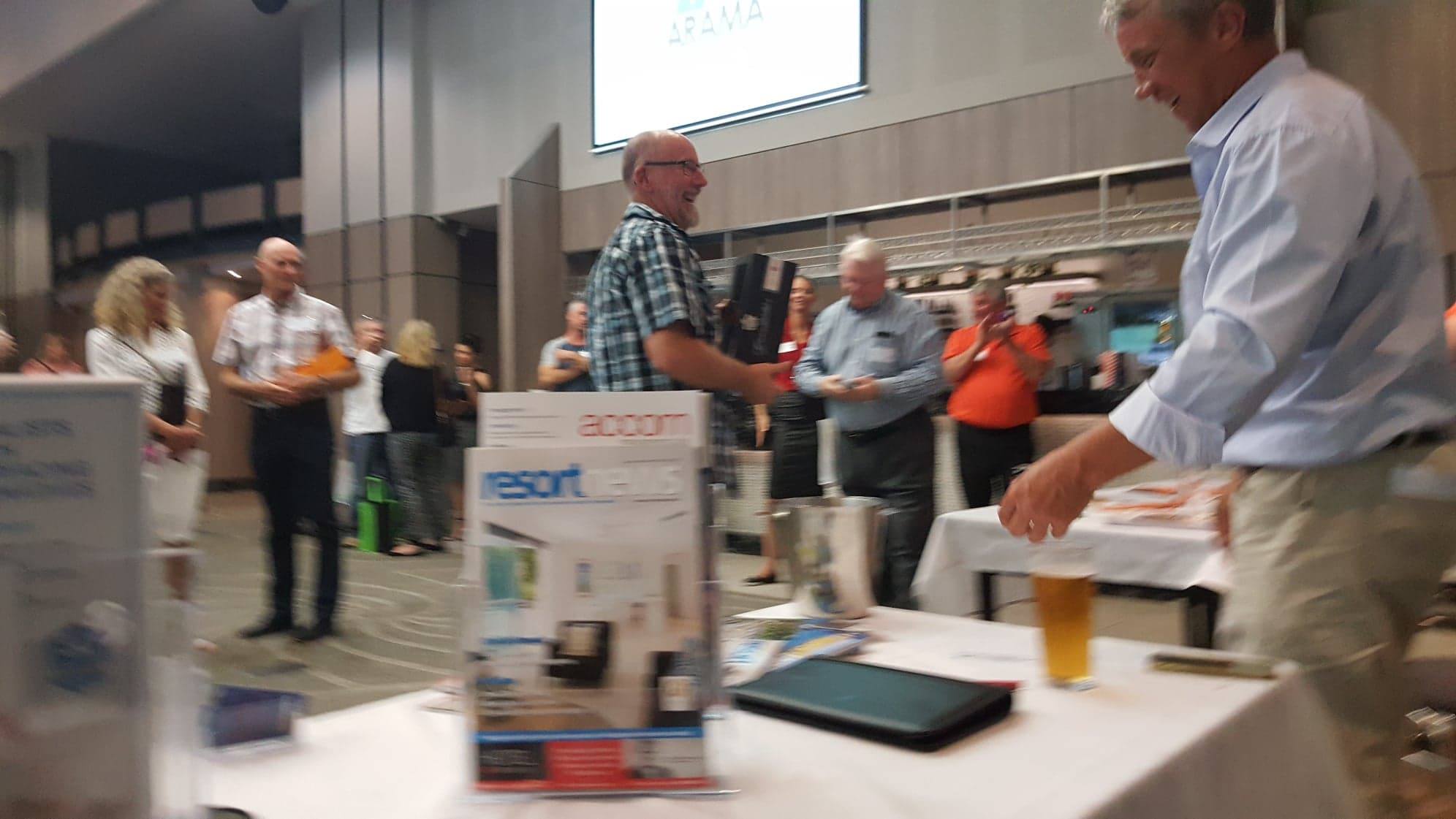 Industry
Where's the anti-monopoly OTA legislation? Qs raised at ARAMA panel
accomnews attended two of the ARAMA expert panel and expo events in Queensland last week, where some of the biggest names in management rights gave practical tips, predictions, and dissected 2017 for the industry.
ARAMA's Southport, Gold Coast event panel included Tony Rossiter (Holmans Accounting), John Punch (Short, Punch and Greatorix), Michael Philpott (MR Sales) and Mike Phipps (Mike Phipps Finance). Then the following day's Marcoola, Sunshine Coast panel included Mike Phipps and Tony Rossiter, as well as Michael Kleinschmidt (Stratum Legal) and Glenn Millar (Resort Brokers).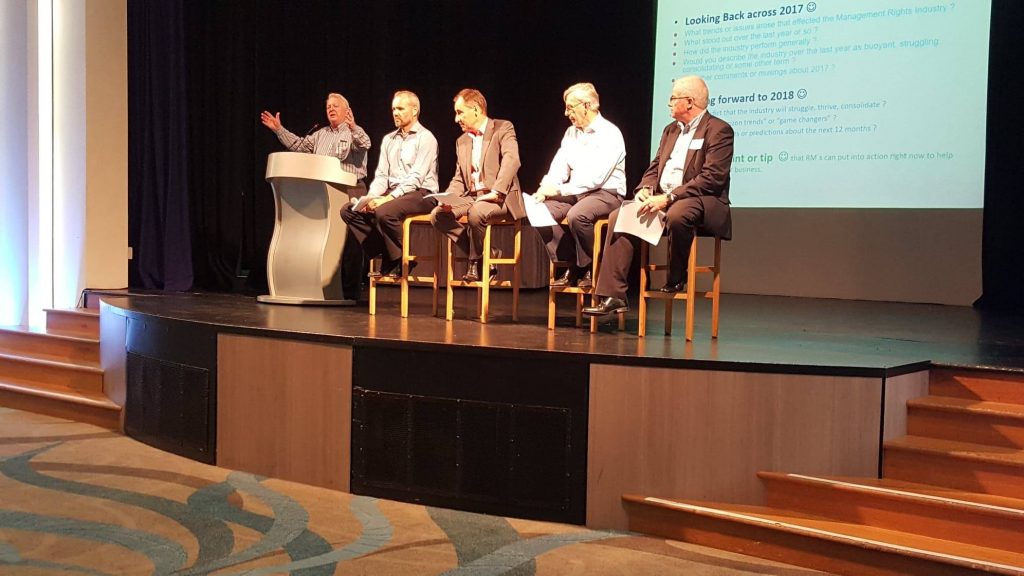 Where's the anti-monopoly OTA legislation?
This was one of the questions posed to the panel by a Gold Coast-based property manager. The panel responded with the sentiment that managers don't have to use OTAs they don't like. A point that cropped up plenty of times on the panel, across both evenings, was that there are new Australian OTAs that operate locally and if they can get enough properties signing up to list their rates, they'll be able to market rooms to guests at much cheaper commissions than the 15% charged by the likes of Booking.com and Expedia.
Mr Philpott explained that while the world market can't be controlled, Australia can create competition by supporting its own alternative offerings. He noted that we can try anti-monopoly legislation "but it just wont get the legs". 
Will there be a new POA Form 6?
The panel confirmed that version five is the current version and that, so far as any of them are aware, there is no 'version six' in the works. They added that any version of Form 6 you have is valid so long as it was valid on the day that it was signed, regardless of future versions that come out.
Bundling in 2017 and beyond
This was a hot topic that Mr Rossiter spoke about in length, describing the proposed solution that was rolled out this year in response to changes in credit card charge legislation. He said that in the last 12 months he was
 met with a lot of resistance from clients who said, 'this is a great idea but my owners just wont wear it'. However, he said  half of his clients took up the challenge; he worked with them and the vast majority who rolled out bundling ultimately had 100% acceptance from unit owners.
He also added that, for those who haven't bundled, the key thing is that the charge to a guest cannot be more than the actual cost in merchant fees for processing the credit card, so you shouldn't be charging guests more than one percent.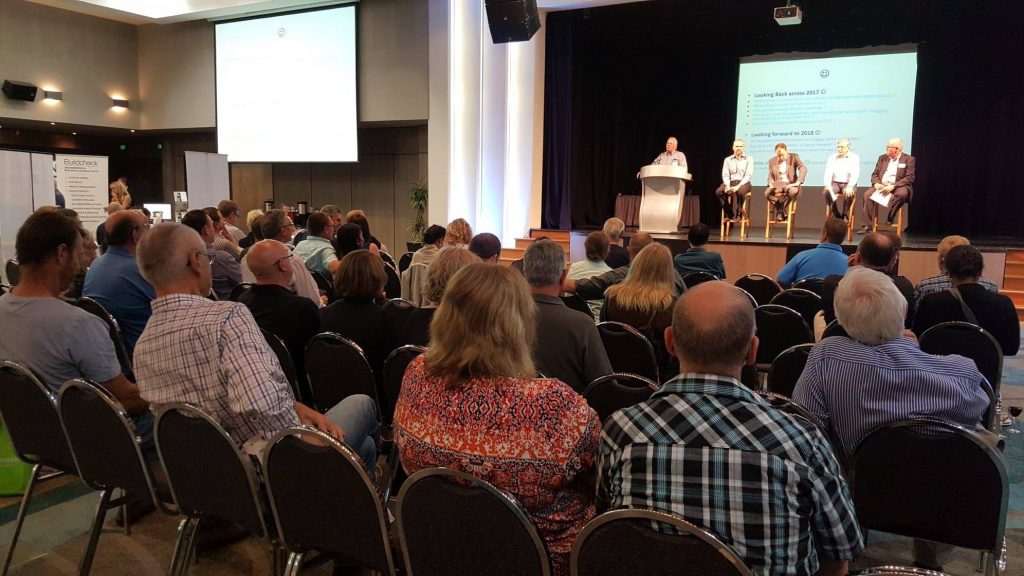 Banks are "difficult to deal with"
Mr Phipps spoke about banks not wanting to take risks as they inwardly focus on compliance. He explained that this means deals are harder to get financed, everything takes longer, and immature credit managers ask silly questions because they don't know enough about management rights. 
There are banks that won't lend to newcomers anymore, and interest only rates are harder to get, according to Mr Phipps. Anyone who wants an interest only rate will have to come up with a better reason than 'I prefer them', he cheerfully warned the audience.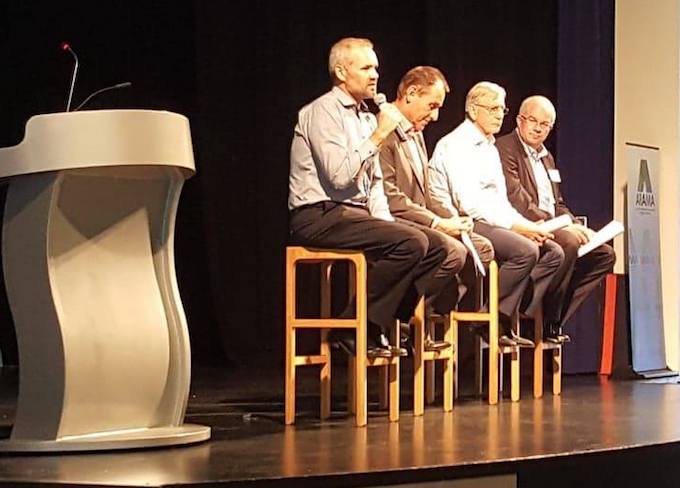 Investment groups taking over management rights?
A particularly interesting trend Mr Phipps noted was that more and more syndicates seem to be buying management rights, which he said "is great but is taking the oxygen out of the low-to-mid-range market".
Mr Millar agreed that he'd also witnessed this trend in action in 2017, "more this year than in the last 10 years", he confirmed, also agreeing that it was taking people out of the mid-range MR market.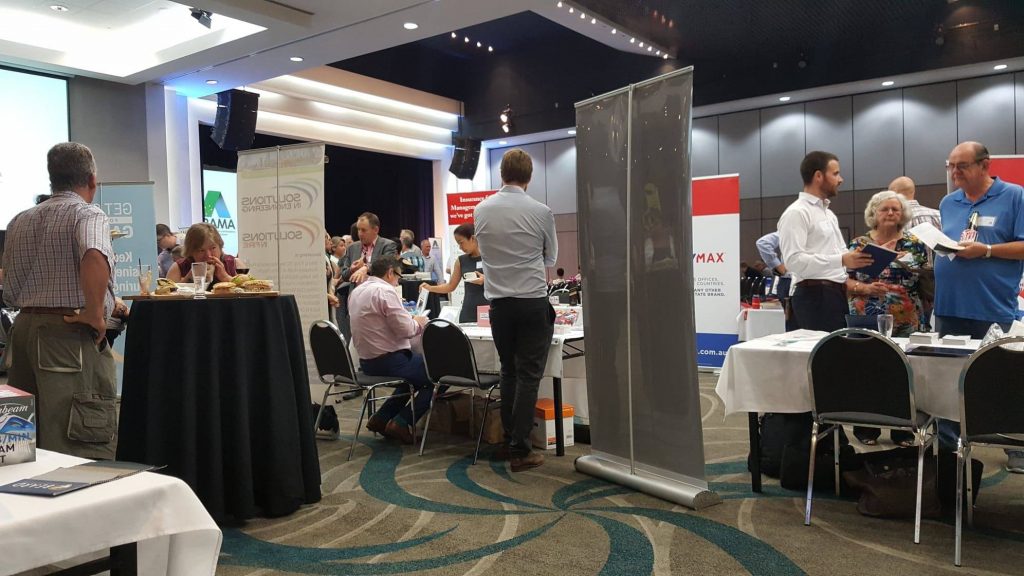 Gallery Vie
Mr Millar and Mr Punch both urged managers who haven't yet considered Gallery Vie, to tackle it "now rather than later". Mr Punch warned that some banks are still saying they won't find a buyer unless it has been sorted. Mr Millar reiterated: "Get out there and get your gallery vie compliance at your next AGM because it makes it so much easier to sell."
Incentivising owners to vote in your favour
Mr Kleinschmidt explained a vital piece of judicial decision-making that interrogated the rule that managers are not allowed to give financial rewards to sway votes regarding five-year extensions. The decision revolved around a management rights team who offered money to unit owners (in the form of a furniture package) who voted in favour of an extension. This went to the QCAT appeal division, where it was decided that giving 'gifts' to unit owners as part of a lobbying process was technically okay but gifts given to the body corporate are not.
Mr Kleinschmidt noted that this decision creates a "real risk" because if managers start to do this more widely and it becomes a trend, then suddenly everyone will start having to do it as owners will begin to expect it.
He also added that in 2018, body corporates are likely to be feistier because they are starting to gain insurance support for legal defence costs. His tip for managers is to let them pick the fights so the insurance cover does not kick in…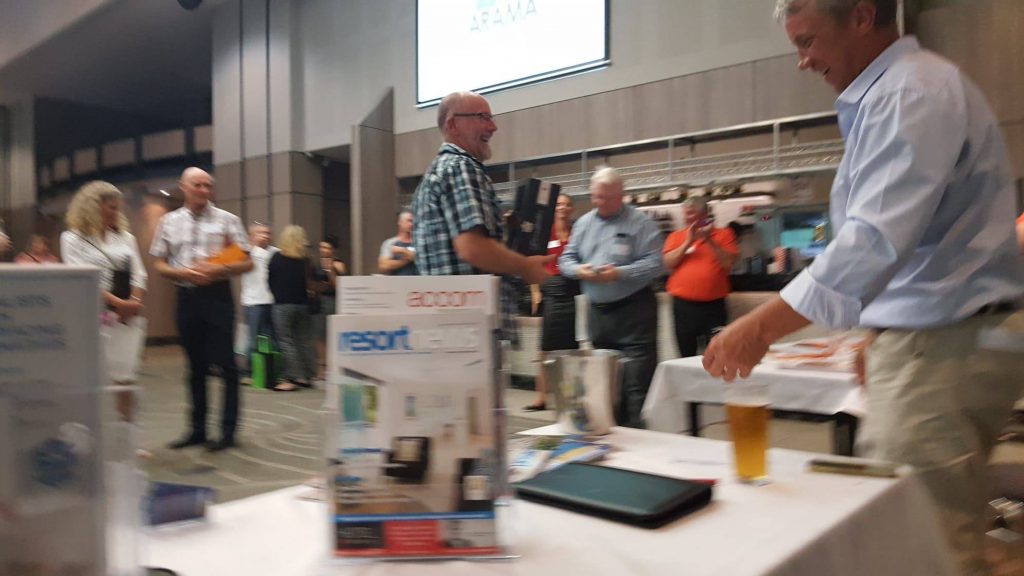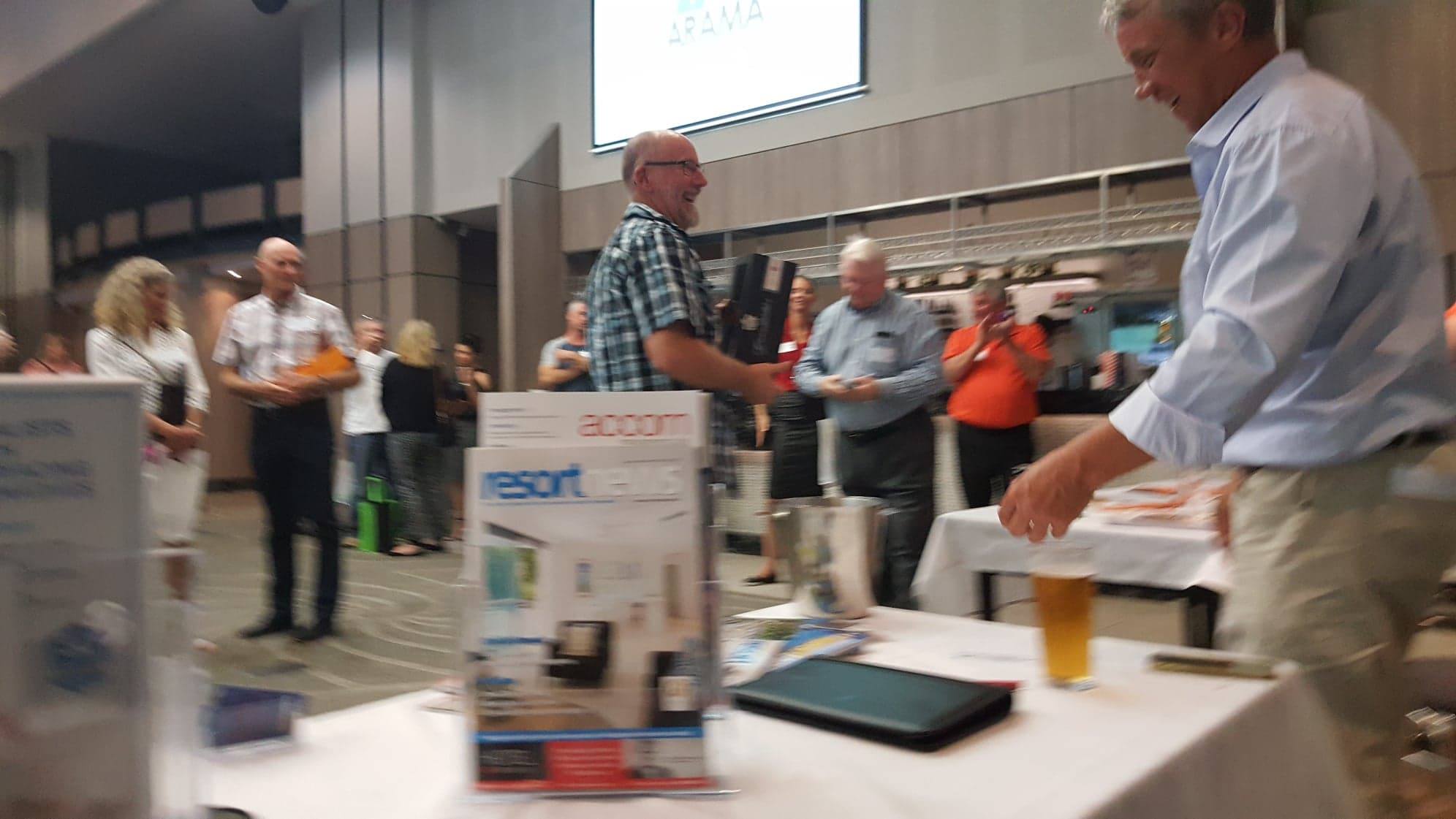 More tips for 2018…
Mr Phipps said: "Encourage the return guest!" He received lots of cheers from the audience for this tips, adding that "valuers are looking at 'where is the guest coming from'."
Mr Millar recommended that managers think about selling at least a year before they want to sell, "get all your ducks in a row", he noted that an exit plan needs to be worked on 12 months prior. Buyer interest "hasn't waned", but he said that it's primarily situated in the $1.5m range and then the $3m+ range. 
Mr Punch encouraged managers to build a good working relationship with the chairperson and committee as this will do wonders for your business. He shared that he's seen a chairperson stand up for managers when they're being criticised by owners and added that he would hate to see managers sit in a meeting and be incorrectly attacked.
"It's not a 'them and us', it's 'us in the same boat'," Mr Punch reminded the room. Regarding managers who come to him wanting to add five years but haven't spoken to the chairman or committee members, he suggested: "You've got to sell it to them that strong management in the building and strong agreements will help them."
Mr Philpott strongly urged managers to step up their game when it comes to getting return guests. "They don't care about you until you care about them," he noted, highlighting monopolies as an opportunity to provide a point of difference.
"The likes of Accor taking on the likes of Mantra is depersonalising the industry, which is your opportunity to get in there and be personal," he said. 
Mr Rossiter recommended that managers review their letting appointments, "we are now three years down the track since the introduction of the POA legislation and operators should be updating to the Form 6 format to ensure a smooth transition when selling".