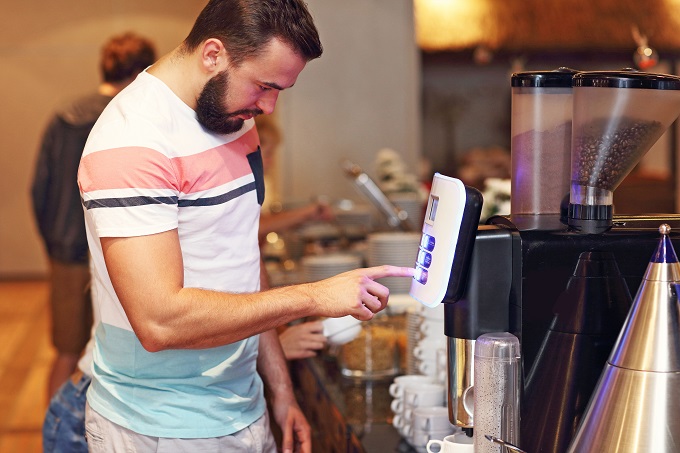 Part two of a feature article that appeared in the latest issue of Accom Management Guide…
Comfort, accessibility and quality are all factors that contribute to great dining and conference experiences. Whether it be a comfy chair, a machine that makes a good cup of coffee, or particularly practical service ware, getting it right will make life and business easier for everyone.
Tables and skirting
What they want: Tables have three jobs. To provide a steady place to put things, to look aesthetically pleasing and depending on its covering, to keep unnecessary mess out of view. If a table achieves all three of its jobs, guests are unlikely to notice them – but a spontaneous table collapse or grotty surface won't be easily forgotten.
Commercial-grade tables should handle over 200kg of weight. If folding tables are required for easy storage, consider tables with fold-in legs rather than a join in the centre to avoid any possibility of inward collapse. Trestle tables are becoming increasingly popular as an aesthetically pleasing option, particularly if table skirting isn't in use. What you need:
While skirting can tend to look outdated (think white ruffles), simple, dark skirting can be surprisingly practical. Many hoteliers opt to keep excess serving supplies beneath tables for easy access. It also allows hotels to purchase tables with sturdy (if slightly unattractive) legs.
Coffee machines
What they want: Call it ritual, pleasure or addiction, but good coffee is a luxury that many guests aren't willing to forego. While instant coffee might have cut it even a decade ago, modern guests expect access to quality espresso coffee wherever they go.
Believe it or not, getting this right can have a huge impact. A survey commissioned by Nespresso found that a bad coffee makes 50 percent of Australians feel angry and 17 percent feel regretful, while 6 percent claim that it entirely ruins their day – so if you want happy guests, coffee's a great place to start!
What you need: While it sounds ideal to employ a full-time barista, it's not always practical. Self-service machines have come a long way in recent years, and though they won't leave a leaf or tulip atop the crema of a coffee, they do provide an overall consistency that simply can't be guaranteed by a barista.
The latest machines do everything from grinding and tamping to frothing and dispensing. When sourcing a machine, Coffee Republic recommends talking to your supplier about the materials the brewing unit is made from, the cleaning function, and the reliability of the pump system. Also look out for modern technological additions such as touch screens which make machines simpler to use.
Whether you're running a small establishment or a luxury hotel, putting the 'function' in 'function-ware' is critical for a great guest experience – with or without feedback.