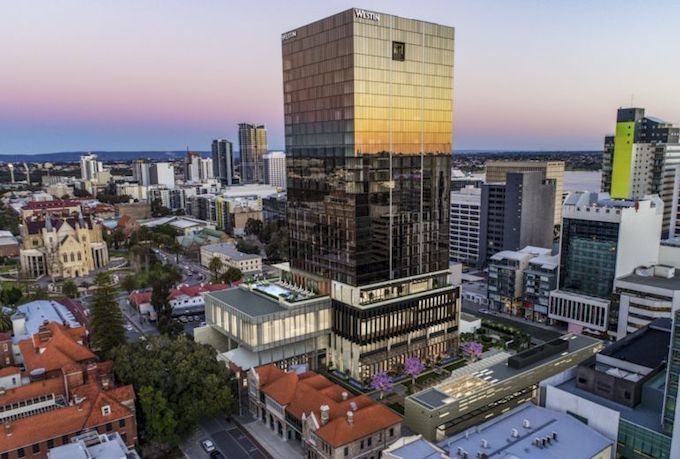 According to Marriott International's quarterly hotel development update for the Australia Pacific region, 2017 was a year of great advancement for establishing a new development presence in Sydney and signing a record 1780 new hotel rooms in the region.
"2018 will be a year of similar growth, with favourable market conditions continuing to energise the hotel investment community," wrote Richard Crawford, Senior Director of Development Australia, New Zealand, and Pacific.
"This would be welcome news to our Chairman, JW Marriott Jnr, who I had the pleasure of meeting in the US recently, as I am reminded of his sage advice that 'success is never final'."
THE WESTIN PERTH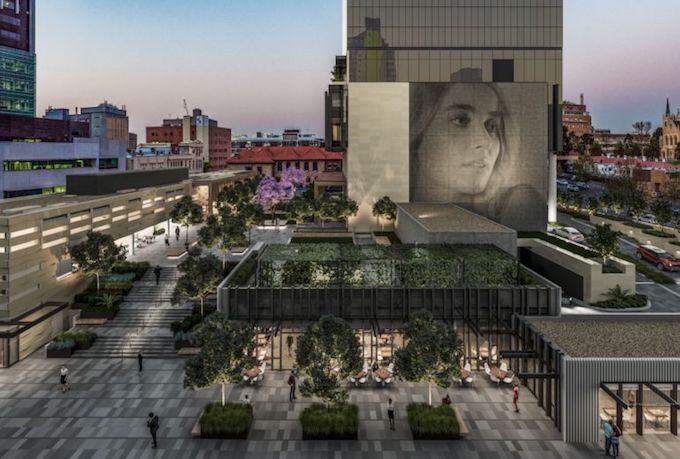 Location: 480 Hay Street, Perth Owner: BGC Guest Rooms: 368 Opening: Q2 2018 Summary: The large-scale Westin Perth is centrally located in the heart of Perth's CBD and will be the first Westin branded hotel to open in Australia since the landmark Sydney and Melbourne properties opened more than a decade ago.
THE TASMAN A LUXURY COLLECTION HOTEL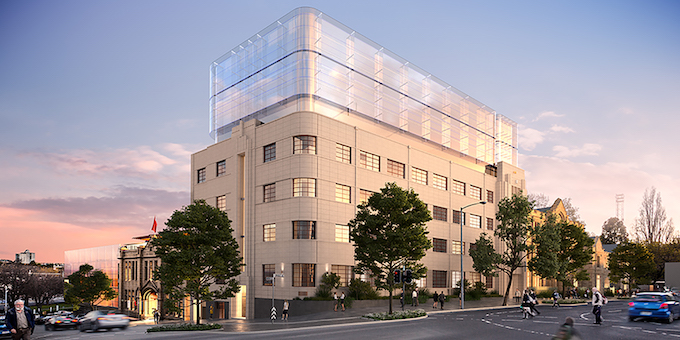 Location: Parliament Square, Hobart Owner: Trawalla Group Guest Rooms: 146 Opening: Q2 2019 Summary: Marriott International's inaugural presence in Tasmania, the luxury full-service hotel will be prominently positioned in Parliament Square, within a collection of Georgian and other heritage buildings, dating back to 1847.
W MELBOURNE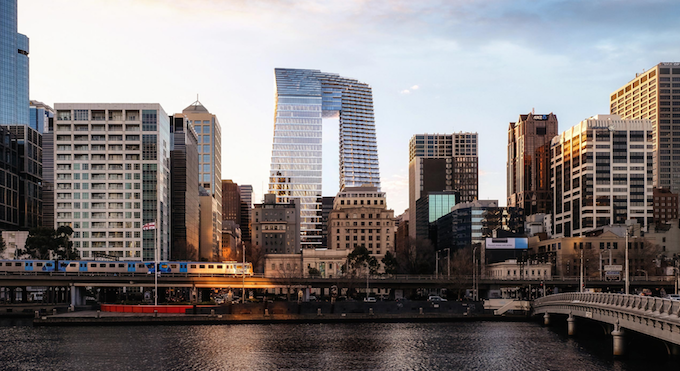 Location: 435 Collins Street, Melbourne Owner: Daisho Guest Rooms: 294 Opening: Q1 2020 Summary: The heartbeat of Cbus' $1.25 billion Collins Arch mixed use development, W Melbourne will herald a new age of contemporary luxury accommodation in the heart of Melbourne. Famous for extraordinary global experiences, the W name also arrives in Brisbane in mid 2018, with further announcements imminent.
THE WESTIN DARWIN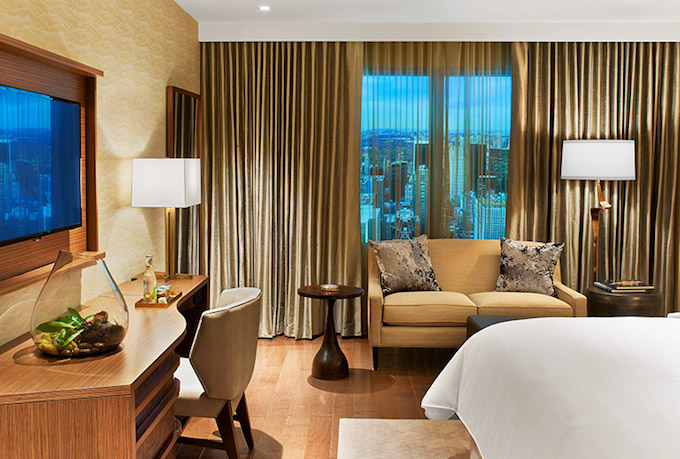 Location: Darwin foreshore, Darwin Owner: Landbridge Group Guest Rooms: 240 Opening: Q2 2020 Summary: Marriott's inaugural foothold in the Northern Territory, The Westin Darwin will be the 240 key centrepiece of the redevelopment of Darwin's foreshore, just 1 kilometre from the CBD.
LE MERIDIEN MELBOURNE
Location: 20-30 Bourke Street, Melbourne Owner: Jinshan Group Guest Rooms: 235 Opening: Q2 2020 Summary: Located close to Victoria's Parliament House, the 235 key hotel will signal the return of the Le Meridien name to Australia, joining Le Meridien resorts in Tahiti, Bora Bora, Isle of Pines, and Noumea.
ELEMENT MELBOURNE, RICHMOND
Location: 588 Swan Street, Richmond Owner: TRC Synergy Berhad Guest Rooms: 168 Opening: Q4 2019 Summary: Drawing on the DNA of Westin Hotels, hallmarks of Australia's first Element hotel will be natural light, open spaces, wellbeing, and sustainability. Element Melbourne will anchor the Botanicca Corporate Park development in Richmond, one of Melbourne's fastest growing metropolitan precincts.