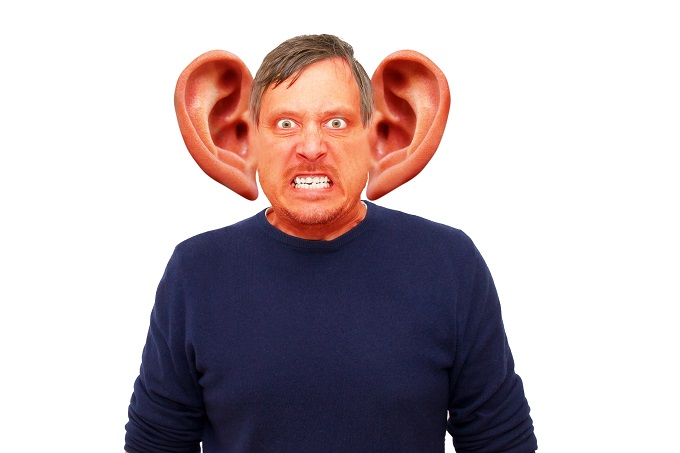 It might sound weird… but here's some alternatives to annoying (overplayed) lobby music that you and your guests might love (a lot)! VIDEO:
Listen, there's a reason 'elevator music' shouldn't leave the elevator… and that's because it's only bearable in small doses. Staying at a boutique hotel in Melbourne recently… I climbed down to the main lobby – laptop, charger, bag and phone in-tow – to find coffee, good lighting and somewhere to focus.  I sat down by a window; comfy seat, good coffee, nice desk, even a decent view. But after five short minutes, my attention dissipated into the loud, droning whale-like house music pumping through the tiny speakers dotted around the ceiling. 
I lasted an hour before I had to escape and find a silent library. 
Sure, not every guest is going to spend much time in the lobby but there are plenty who will – particularly if you have a bustling hive of activities, long check-in queues, or frequent business guests. Then there's the staff. And you. Life is too short to put up with bad music. Here's some audio alternatives for your lobby or common area spaces:
1. Soundscape 
Definitely not whale music. Did you know there are 8-hour YouTube videos that just play the sounds of a forest, or a calm river, or a windy sea, or a playful beach? If you're ten minutes away from the beach but don't have beachside views, or you're a rural B&B and want to mimic the nature surrounding you… These soundscapes are the perfect way to set an ideal tone for your guests. Not only are they relaxing but they create an atmosphere. Keep the volume low and guests won't even realise their ears are being duped.  The trick would be to pick something in-keeping with the vibe of your location and property. Amplify nature. 
2. ASMR
Heard of ASMR? It means 'autonomous sensory meridian response' and it's extremely popular online. The idea is that certain sounds, played quietly enough, trigger positive and soothing emotions. There are whole channels on YouTube, with millions of subscribers and views, dedicated to ASMR videos. They range from generic white noise to soft tapping, wind chimes and whispering. While the latter might be a little bit creepy, to say the least, in a hotel setting there are some ASMR soundtracks that could work really well. For example, if you have a business area, with desks or computers or even a reading room with newspapers – it can feel a little cold or intimidating. ASMR that mimics the sound of tea room or library (pages turning, muted echoes, light teacup clattering, fires crackling, etc.) could just warm the place up and make it a more inviting space. 
3. Talking heads
There's a few reasons why airports and many high-end hotels play the news on big TV screens in their lobby/waiting areas. Obviously there's the assumption that visitors will want to keep tabs on current events, but it also gives off an air of professionalism and keeps people occupied if there are long queues or delays. The downside to the news, for accommodation providers, is that it's quite depressing for the average holidaymaker. A great alternative would be something equally talkative and interesting but more positive, or life affirming. You can stream any number of 'roundtable' style panels or interview shows online to display for guests, create an infinite playlist, or simply play a podcast through your audio system. Nothing too loud or invasive, just some light, engaging discussions to maintain a lively and professional vibe. 
4. Make 'em laugh
… Or at least entertain the kids. While cartoons are an assault on the ears to most, there's something fun in nostalgia and if you hit the right tone, playing black and white cartoons (even on mute) or classic films/musicals at a very low volume, could be a quirky way to brighten up your lobby. You can find a tonne of old school comedies and movies all the way back to Charlie Chaplin on most streaming services (Netflix, Stan, YouTube, SBS online, etc.,). A lot of the musicals will work on audio alone as well, so you don't need to have a big screen.
I once stayed in a little Sydney hotel that had a projector screen playing back-to-front Westerns in a little room just away from the lobby. Loud enough to draw your attention to the quaint little sofas and lamps; people would drift in and watch for a few minutes, sometimes order a drink, but most would find it a charming quirk and carry on with their check-in smiling. 
Got any other nifty little audio ideas for your lobby? Let us know in the comments! Better yet: tell us what you like to listen to.