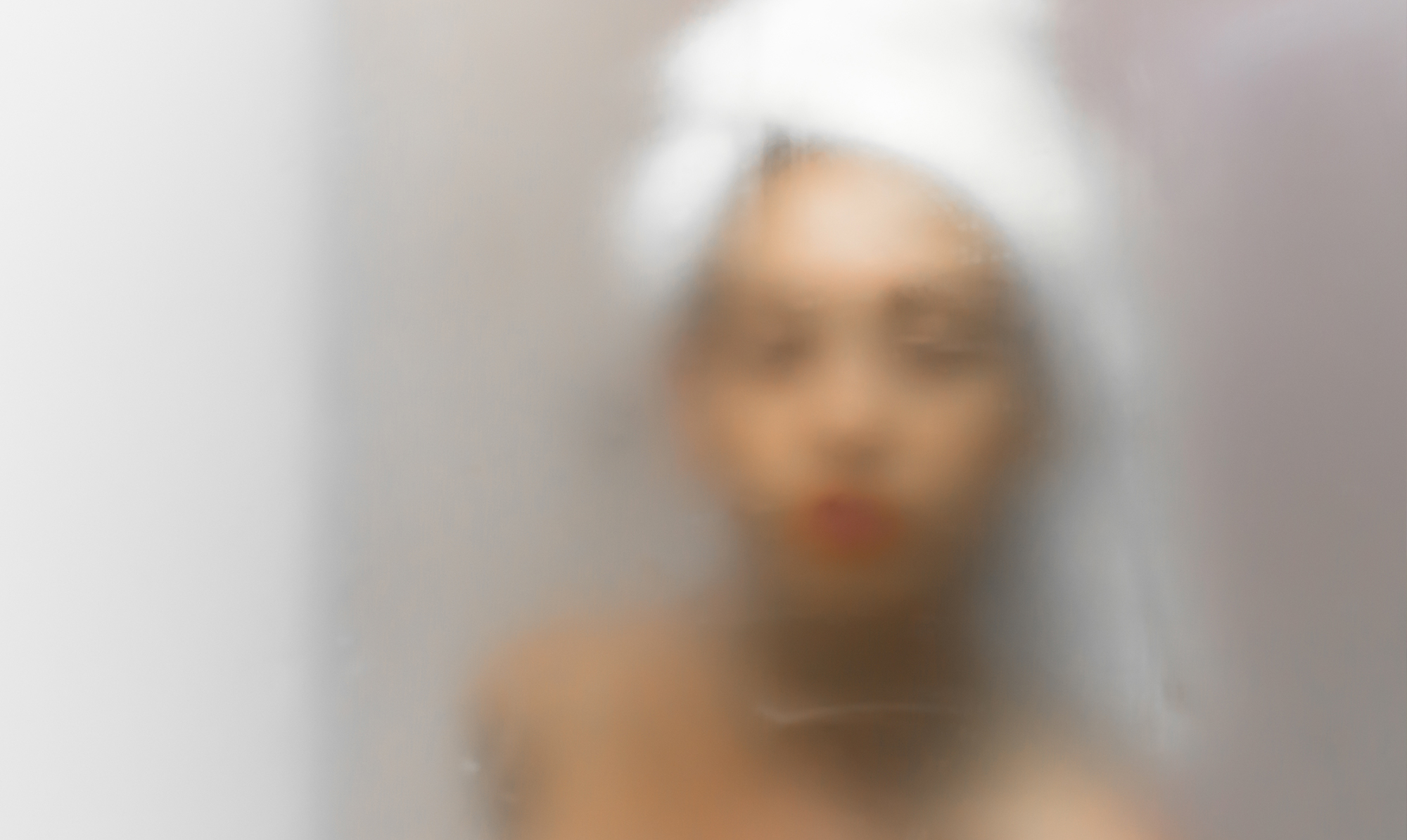 Ten couples (selected from thousands of entries) chose seven Australian accom providers to appear in their top 30 "hottest and most unique" properties from around the world.
The couples shared their most intimate moments to help launch the Places of Intimacy Guide, a new book from a condom company called SKYN. The brand literally sent these couples from all around the world to some of the countries' most luxe hotels and were tasked to diarise (tastefully of course) their most intimate experiences.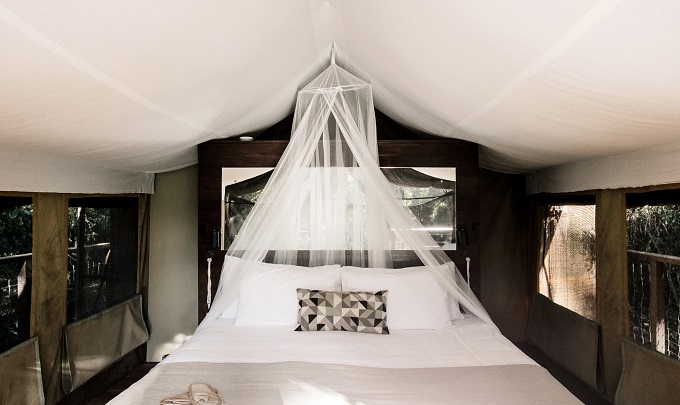 Tim Schoepf, 28 and Tim Burnes, 29, couple number one, who have been together for two years, said winning the competition was "a dream".
"One of my favourites was glamping at Paperbark Camp in Jarvis Bay in NSW. Our bath was outdoors so having a couple pervy wallabies around while we showered was a new experience."

Photos taken by the couples
Justin Engelke, 26 & Jess D'Argent, 23 have been together for six years and enjoyed their all expenses paid trip around Australia to rate hotels and document their intimate experiences.
"It was a once in a lifetime experience and we loved spending every second of it with each other. We have plenty of stories from our trip, but we don't kiss and tell…"
These guys are every day couples who got whisked around Australia for a trip of their dreams. Here's the Aussie hotels some of these couples lusted after (in no particular order), and a collection of  personal photos they took:
The VDL in Stanley: "Crawling up the wooden stairs"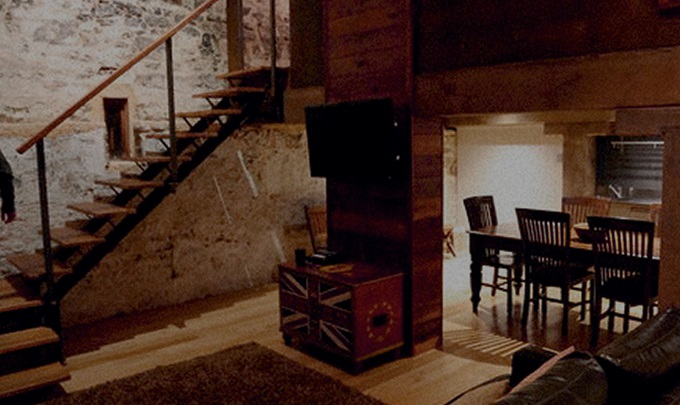 "The VDL in Stanley was something out of a movie scene, set at the end of a bay in a secluded little fishing village about four hours out of Launceston. The picturesque town is surrounded by mountains which roll down into the sea. Its location was perfect, with sweeping views of the waves crashing on the long, rocky beach."
2. The Atlantic, Byron Bay: "Floating in the suspended chair"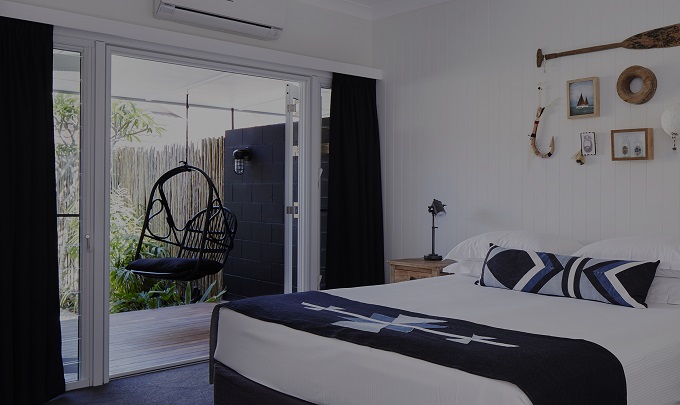 "Arriving to The Atlantic on a 28 degree day with tropical Byron Bay weather, we were greeted with a friendly smile and a wonderfully relaxed vibe. The Atlantic is surrounded by lush palm trees, green grass and white weatherboard coastal style buildings. We knew this was going to be good."
3. Paperbark Camp, Jarvis Bay: "Concealed behind the mosquito net"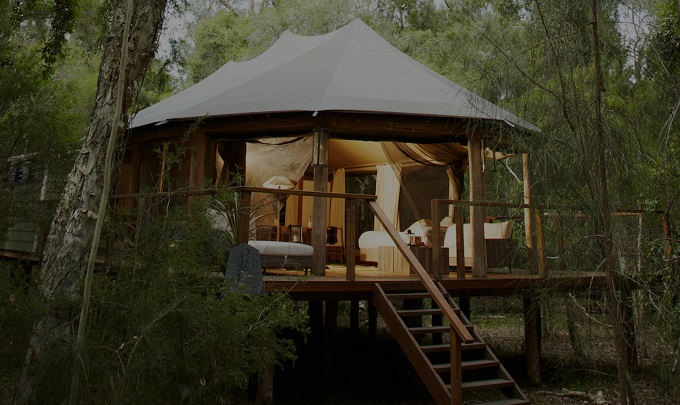 "A two hour drive from Sydney and you are embraced by the wildness of the Australian bush. As you drive down the tree-lined entrance into Paperbark Camp, the scents and sounds will take you back to childhood camping trips."
4. Thala Beach Nature Reserve, Port Douglas: "Slipping on the waxed floor"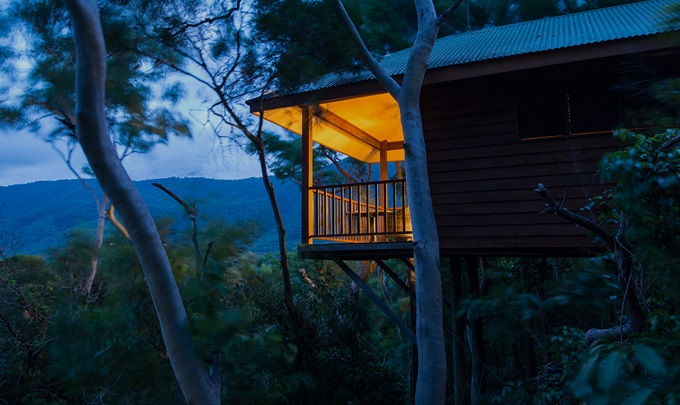 "Arriving in tropical North Queensland, as soon as we stepped off the plane, the heat hit us. Gladly, we peeled our jackets off and put shorts on, to start our drive down to Thala Beach."
5. Ovolo Laneways, Melbourne: "Curled up against the curved window"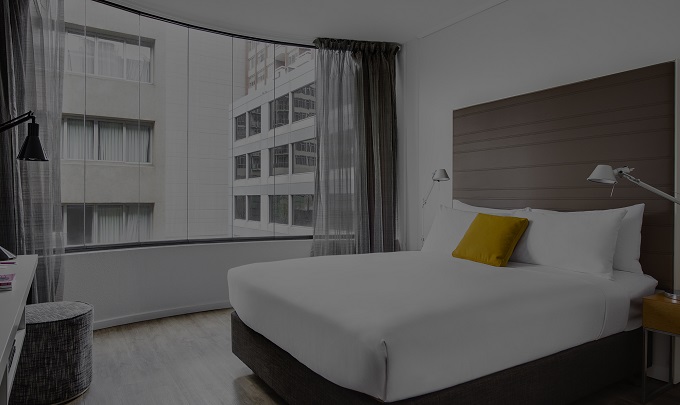 "When you think of Melbourne you think of a glorious city filled with stylish cafes and restaurants and night clubs; staying at the Ovolo you can make the very most of them."
6. Empire Spa Retreat, Yallingup: "Pressed up against the metal ornaments"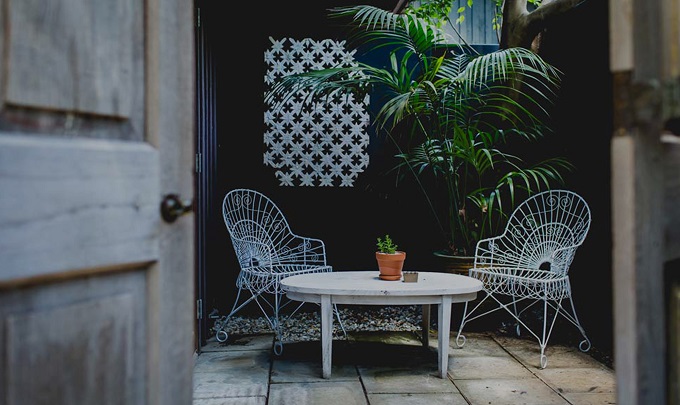 "It's impossible to imagine a more intimate and relaxed setting than The Empire Spa: the resort is surrounded by luscious bushland, just a short drive from some of Western Australia's finest coast lines."
7. QT Melbourne, Melbourne: "Squeezed in between the two sinks"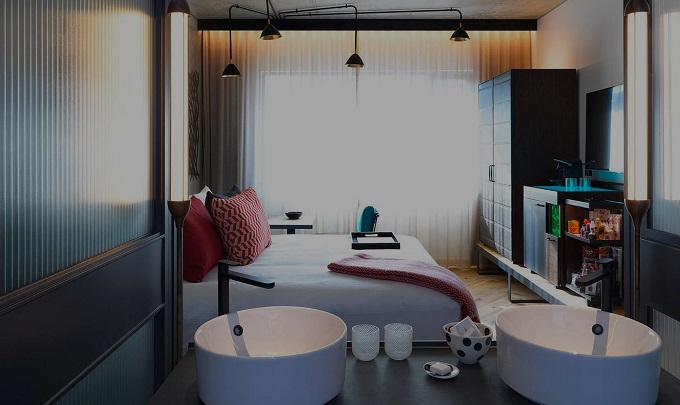 "We are so thrilled to be on vacation in Australia! #fairytale I'm writing this with a latte and cinnamon scroll in hand, from our fluffy King size bed at the QT Melbourne."